Aangan (آنگن) novel occupies a prominent place among the books written in the context of the Partition of India-Pakistan. It got published in 1962, and in the same year, it won the Adamjee Literary Award.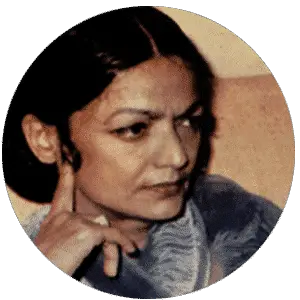 Khadija Mastoor (خدیجہ مستور), a well-known name in Urdu literature, penned this splendid novel. She was born in Bareilly (بریلی) (India) in 1927 and died in Lahore (Pakistan) in 1982. She wrote many exceptional books during her creative journey, But the Aangan novel remained her most appreciated and critically acclaimed work.
Aangan Novel Summary and Review.
The partition of India gave many writers a reason to pick up the pen and write. Abdullah Hussain's novel Udaas Naslain (اداس نسلیں), Intezar Hussain's Basti (بستی), and Razia Butt's Bano (بانو) got written in the same context.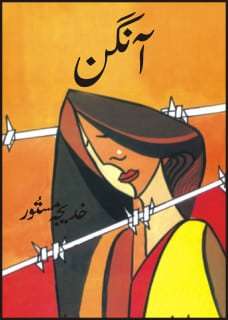 The Aangan novel is written in the backdrop of the Movement of Independence in India. It gives a brief overview of the significant political developments in the first half of the twentieth century, including the Khilafah Movement in India, the Second World War, Japan's invasion, and the Pakistan Resolution.
If we talk about the story and characters, it is the story of a prosperous family in India. They got raised in their family mansion for generations. Their decline begins when they decide to sell the family mansion after the death of their father. They move into separate houses after selling the family mansion.
The main characters of this novel are Alia, Chhammi, and Jamil. The involvement and representation of women in this novel seem to be dominant. There is a clear impression that where an understanding woman can develop the house, a woman's ego and hatred can also destroy it.
The novel tells how the country's changing political tensions affected the families. As political and ideological differences arose, so did the differences in the families.
Finally, We recommend to all Urdu literature lovers to read this novel at least once. Reading this novel is also important because it gives us insightful learning about our history.
Download Free Aangan Novel By Khadija Mastoor PDF
You can read this novel online or download it in pdf format for free. To download the Aangan novel for offline reading in pdf format, please click on the download button below.