You don't want to finish some books in one sitting because you worry about what I will read if I completed it quickly? Awaz e Dost (آوازِ دوست) is among those books that you will not want to finish in a hurry. From the beginning, this book captivates you, and this magic continues to the end. The firm impression of this book stays on your mind, and you unwittingly make the opinions presented in the book a part of your thinking.
About the Author (Mukhtar Masood).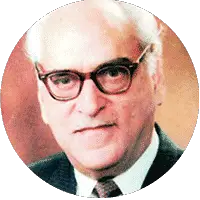 Some stars appear on the horizon of Urdu literature whose light remains even in daylight. One of such stars is Mukhtar Masood (مختار مسعود). He wrote very little during his creative journey, but as much as he wrote, he wrote very well. He was a bureaucrat by profession and held significant government positions, including the Commissioner Lahore and the Federal Secretary.
In 1978, considering his brilliant performance, he was sent to Tehran as Secretary-General of RCD. During this time, he had the opportunity to observe the Iranian revolution and politics very closely, and his book Loh-e-Ayyam (لوحِ ایام) was written against this background. And to this day, the book is considered an authoritative literary work on the Iranian revolution.
He was awarded the Sitara-e-Imtiaz (ستارہ امتیاز) for his creative services.
Aawaz e Dost Book Summary and Review.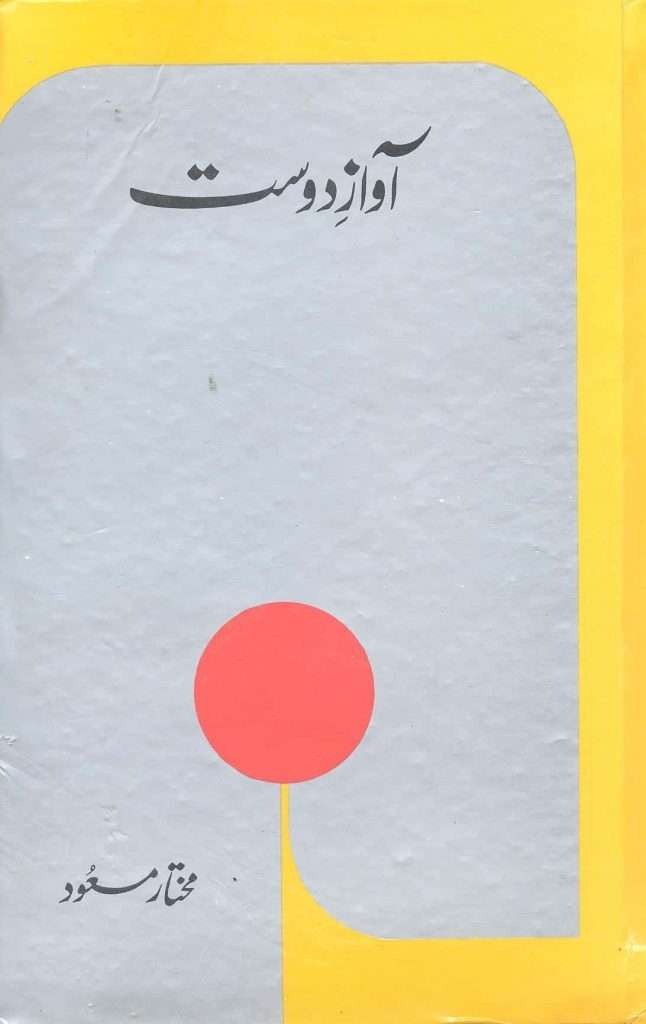 Awaaz-e-Dost is a detailed study of the people, forces, events, and ideologies that led to Pakistan's creation. First published in 1973 and considered amongst the most notable works in Urdu literature.
There are two sections in this book, the first is about Minar-e-Pakistan (مینارِ پاکستان), and the second is about Qehat-ur-Rijaal (قحط الرّجال).
In the first part of the book, he discusses the world's famous minarets and monuments, and he recalls the various accomplishments of our forefathers in remembrance of the past. Additionally, as a member of the Minar Pakistan's Construction Committee, he also uncovers many historical facts.
In the second part of the book, he analyzes the thirteen personalities he meets at different periods in his life and records their signatures in his autograph album. These personalities include Hasrat Mohani, Zafar Ali Khan, Attaullah Shah Bukhari, and Quaid-e-Azam Muhammad Ali Jinnah.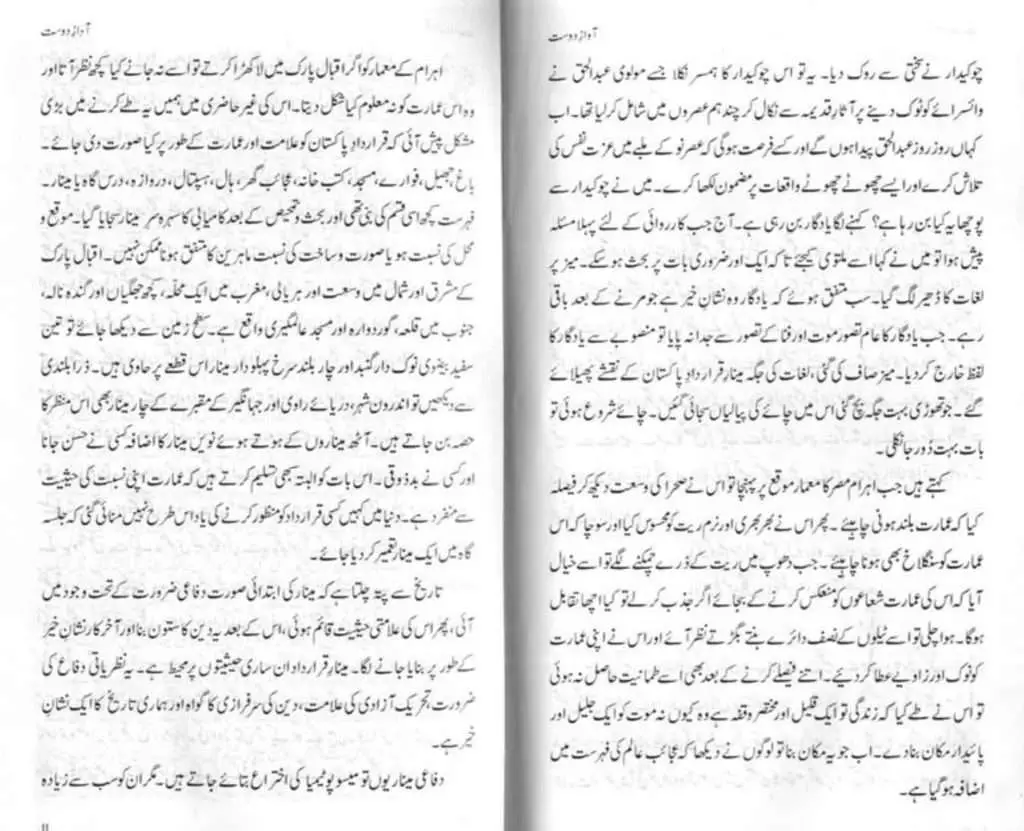 And last but not least, the book allows us to learn from present circumstances. The mistakes and shortcomings that we made during the Tehreek-e-Pakistan should be rectified after the creation of Pakistan.
We recommend this book to all our readers and hope you will love it. If you have already read this book, be sure to express your opinion in the comments.
Download PDF Awaz e Dost Novel By Mukhtar Masood.
You can read online or download Awaz e Dost novel in pdf format for free. To download it for offline reading, please click on the download button below.