Namal is a best-seller masterpiece novel written by renowned Urdu novelist Nimrah Ahmed. After being published monthly from Khawateen Digest in 2014, it was finally presented in a book form by Ilm-o-Irfan Publishers in 2017.
Namal Novel Summary and Review.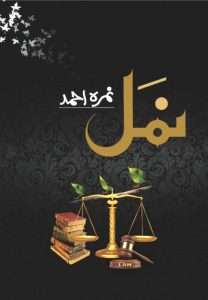 The name "Namal" comes from a surah in Quran and it means "Ants." The plot of this novel can be divided into several parts as it addresses various social issues at once. But if you look at the main idea, it revolves around the multiple murder case. According to the author, the events of the story are inspired by the murder case of Shahzaib Khan and Kamran Faisal (NAB Officer).
Let's talk about the story and characters of the novel – An intelligence officer, Faris Ghazi (فارس غازی), who is the main character in the story, is convicted for the murder of his step-brother, wife, and attempted murder of Zumar Yusuf. However, his nephew is convinced of his innocence and makes a case to defend him and get him out of jail. The story of murder and revenge begins the day Faris gets out of jail.
All the characters in this story, especially Hashim, Faris Ghazi, Zumar Yusuf, and Saadi Yusuf are exceptionally remarkable and impressive.
Several references from Surah An-Naml are quoted in this novel. In a way, the tafseer (Exegetics) of Surah An-Naml has been nicely integrated with real life events.
Nimrah Ahmed has rapidly gained popularity and has made a name for herself as a high profile writer. It is because of her unique approach to write on diverse and untouched subjects. She has written back to back best-seller novels like Haalim, Jannat Kay Pattay, and Mushaff. Nimra's writing style is so fluent that it captivates the reader from the very beginning of the story and the magic continues till the end.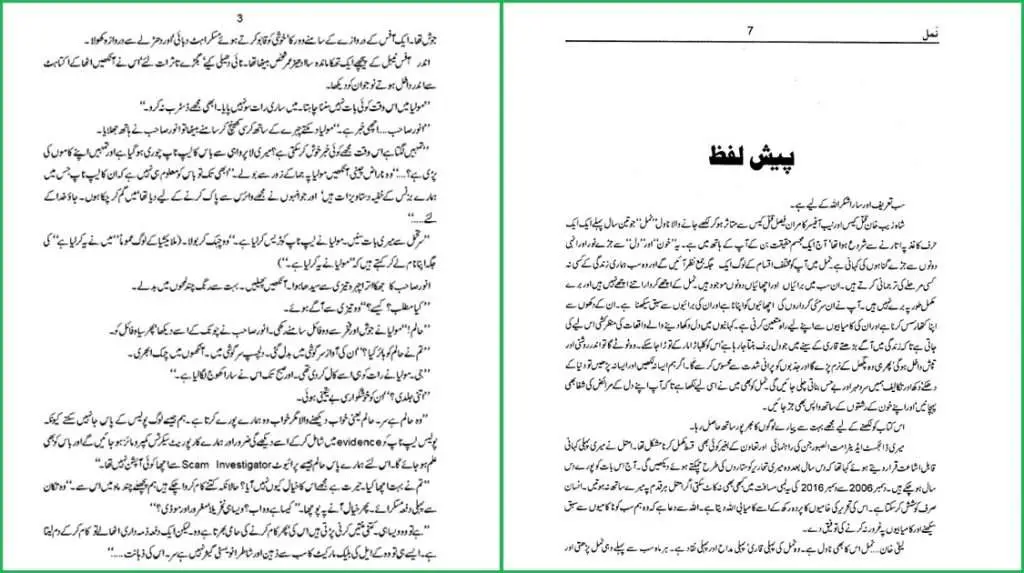 In terms of size, Namal is not a short story. It consists of more than fourteen hundred pages and divided into 30 segments. But, despite its sheer thickness, the novel captivates you from the very beginning and never leaves you feeling bored.
If you enjoy reading social and romance novels, Namal should be at the top of your to-read list.
Download Namal Novel In PDF
You can read this novel online, or download Namal novel by Nemrah Ahmed in pdf for offline reading. Please follow the below links to read online or download this book.
Please Note: The links below are only for viewing, educational, and research purposes. We urge you to please purchase the book to support the publisher and the writer.