Raakh (راکھ) is a classic Urdu novel written by renowned novelist Mustansar Hussain Tararr. It is one of his most acclaimed and widely read books. This novel is about a tragedy that affected the whole country, leading to the separation of East Pakistan and West Pakistan. It got published in 2003 by sang-e-meel publishers.
Mustansir Hussain Tarar is one of the distinguished contemporary Urdu writers who wrote on various genres of literature. Although his fame is due to his everlasting travelogues (Undlas Main Ajnabi, Nikle Teri Talash Main), this does not mean that his imagination is limited to writing travel journeys. He has also given exceptional novels to Urdu literature such as Bahao, Qarbat e Marg Main Muhabbat, Khas o Khashak Zamanay, and Raakh.
Related: Mustansar Hussain Tararr All Books
Raakh Novel Summary and Review.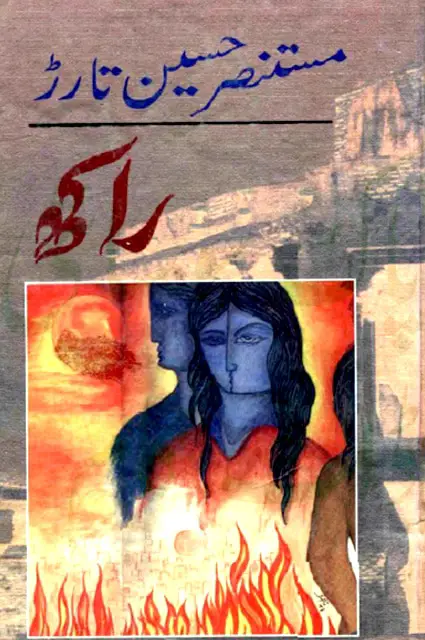 The story of the novel Raakh is written on the backdrop of Pakistan's separation into east and west Pakistan. It is a narration of the hidden facts that led to this tragedy and how it affected future generations. Tarar Sahib has unveiled many disgusting faces that began to hollow out Pakistan's roots immediately after its establishment. They fueled the sectarian and linguistic differences and divided the people. Those were the very people who caused the war of 1965 and 1971.
The characters in this novel include Mushahid, his wife Mardan, Zahid Kalia, Dr. Arshad, Fatima, Bargita, and DC Hussain. The story progresses through the characters rather than the events. All the characters are fictional, and they are telling different realities. No character has a leading role; all the characters have their own special significance in their place.
The novel vividly portrays the social and linguistic exploitation, social misconduct, and political ups and downs during the fall of Dhaka. It portrays a rotten society where everyone is a victim of political and social maneuvers.
In Summary, Raakh is all about the fall of Dhaka and its consequences. It is amongst Tararr's best works, and surely will be a great addition to your library.
Download Raakh Novel By Mustansar Hussain Tararr in PDF
You can read this novel online – or download the Raakh novel by Mustansar Hussain Tararr in pdf for offline reading. Please follow the below links to read online or download this book.
Please Note: The links below are only for viewing, educational, and research purposes. We urge you to please purchase the book to support the publisher and the writer.