Zaheer Ahmed (ظہیر احمد) is a Pakistani author who is famous for writing short stories for kids and Imran Series Novels. He is very popular among kids and youngsters as he wrote various exciting and adventurous short stories for youngsters. He was highly inspired by renowned Imran series writer Mazhar Kaleem MA.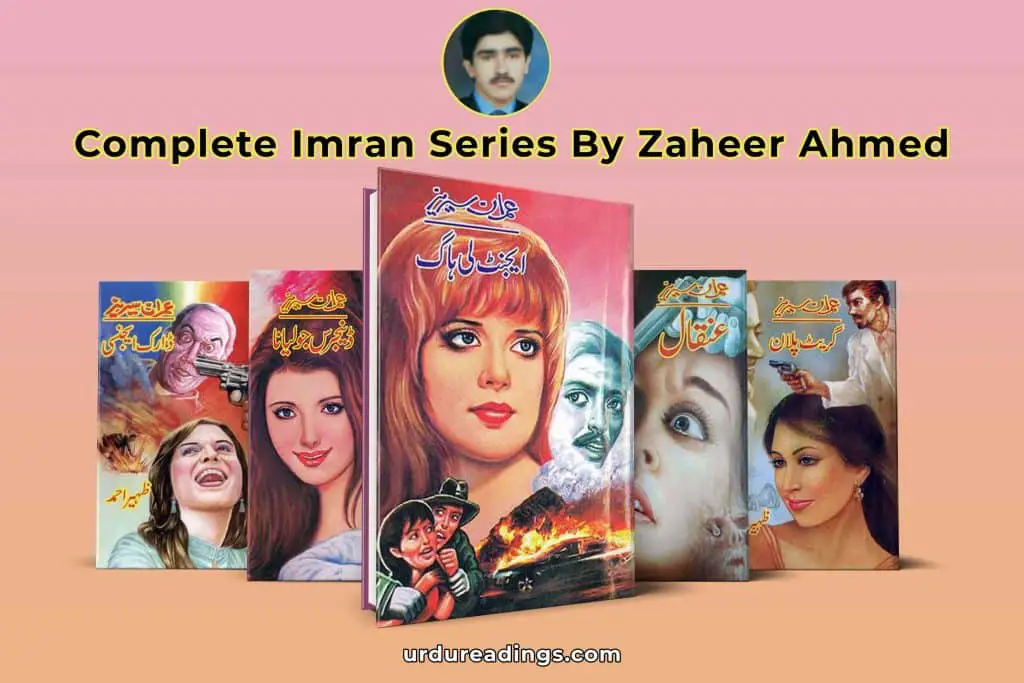 Zaheer Ahmed debuted in the Imran series with his novel "Crystel Bullet," which was massively successful. His idol Mazhar Kaleem MA wrote the preface of his first Imran series novel. After that, he has written more than seventy books in the Imran series – and he is still actively writing.
Related Books:
Complete Imran Series By Mazhar Kaleem MA
Complete Imran Series By Ibn e Safi
Following the steps of Mazhar Kaleem MA, Zaheer has also written on different timelines within the Imran series like Mystic novels, Zero Land, and Major Parmood. His most famous books are Golden Crystel, Surakh Qayamat, and X2 ka Raaz.
Complete List Of Imran Series By Zaheer Ahmed
You don't have to go on different websites and download Zaheer Ahmed's Imran Series novels one by one. Not anymore, because we have compiled a complete list of Imran Series novels by Zaheer Ahmed so that you can download them for free in one place.
If you find some novels missing or a broken link, please let us know in the comments. We would update the list and links for you. And, Don't forget to share it with your fellow Imran series lovers.
Notice..!! – We have combined all the Imran Series Novels by Zaheer Ahmed in one ZIP File. You can download all the novels at once by following the link given below.
We hope that you have found your favorite Imran series book written by Zaheer Ahmed on the above list. If not, please let us know in the comments so that we can update the list for you.