Ab Hayat (آب حیات) is the most awaited, popular yet controversial sequel to Umera Ahmed's most celebrated novel Pir e Kamil. The story picks right where it was left in its prequel Peer-e-Kamil. It was published by Khawateen Digest in November 2014.
Please Note: Before we talk about the story of the Aab -e-Hayat novel, we would like to suggest you first read Peer e Kamil If you haven't read it. Because later in this post, there are some spoilers about Peer e Kamil. So, the plot will be spoiled – and that will make you lose the pleasure of reading it.
Related: Peer e Kamil novel By Umera Ahmed
Summary and Review.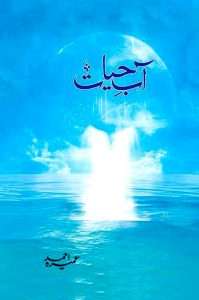 In Pir e Kamil you get to see two main characters, one of whom was Imama Hashim and the other was Salar Sikandar. It narrates how the Imama comes to Islam and Salar re-discovers his religion, and in the process, they fall in love and got married. Now, the story of Aab-e-Hayat begins right where it ends in Peer e Kamil. Imama and Salar are together and they need to decide what kind of life they are going to lead. This part of the novel tells how their family grows, their children are mentioned, their sacrifices, love، heating arguments, and disagreements. In a nutshell, this novel narrates their life after marriage. Unlike the previous novel, Salar's character in this novel is very different. He quietly tolerates the sensitive nature of the Imama.
Related: La Hasil Novel By Umera Ahmed
Through her writings, Umairah Ahmed always draws readers' attention to some social evils and their eradication. This is also the case in this novel, the social issue she has raised here is earning of interest (سود). This does not mean that she seems like preaching the religion, but that – she conveys her message through a very interesting story. If you are reluctant to read or talk about this topic, you need to read this novel, it may change your point of view.
Aab-e-Hayat was a controversial sequel because it was not easy to match the standard of the Peer e Kamil novel. Some readers liked the novel very much, while others did not. So read this book for yourself and decide whether this is the deserved sequel to Peer e Kamil or not.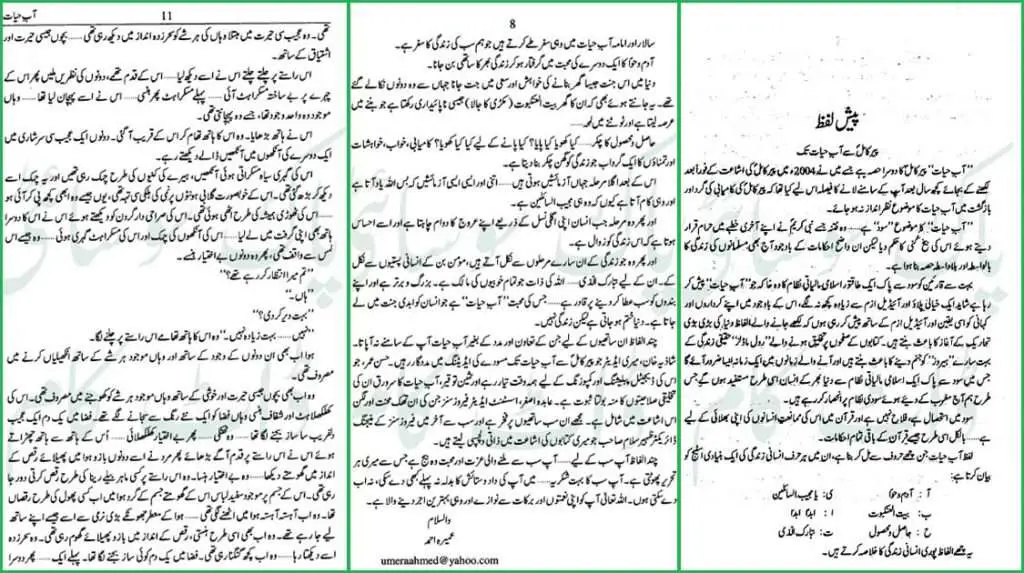 All in all, It is a captivating story with a strong message. It teaches you about life after marriage and with kids, and to tackle obstacles and overcoming your fears. If you are curious to find what happened after Salar and Imama got married, then you should read this novel. It's all about their life post marriage.
Download Aab e Hayat Novel In PDF
You can read this novel online, or download Aab e Hayatnovel by Umera Ahmed in pdf for offline reading. Please follow the below links to read online or download this book.
Please Note: The links below are only for viewing, educational, and research purposes. We urge you to please purchase the book to support the publisher and the writer.