Lalkar (للکار) is a popular digest serial novel written by famed Urdu novelist Tahir Javed Mughal. It appeared in Monthly Jasoosi Digest for years and eventually got published as a book in eight volumes. It is one of the most read and admired serial novels in the Urdu language.
Tahir Javed Mughal has written several digest serial novels over the years. His writing style is so straightforward and fluent that the readers feel like flowing with the story. Tawan, Aandhi, and Abaqa are amongst his most celebrated novels.
Related: Tahir Javed Mughal All Novels
Lalkar Novel By Tahir Javed Mughal Summary and Review.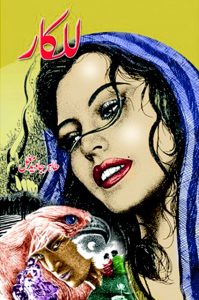 Lalkar is the story of two friends who became inseparable from each other. Although they had different temperaments, they were willing to sacrifice their lives for each other. The unpleasant circumstances hardened them to an extent where even death could do them no harm.
The novel's protagonist is a shy and quiet young man named Tabish, who is in love and engaged to a girl named Sarwat. They are living a life of laughter and happiness as students. Everything is going well until the son of a local feudal lord kidnapped Sarwat and abused her physically. At the same time, Tabish comes across Imran Danish, who proves to be his entrusted friend.
Tabish and Imran decided to take revenge on the thugs. Then begins a series of action-packed and thriller events that keep readers on the edge of their seats. These events are so intriguing that the reader is curious to know what happens next.
If you love reading action and thriller novels full of twists and turns, you will love reading Lalkar Novel.
Download Lalkar Novel By Tahir Javed Mughal in Pdf.
You can download the complete eight volumes of Lalkaar novel by Tahir Javed Mughal in pdf for offline reading. Please follow the below links to read online or download this book.
Please Note: The links below are only for viewing, educational, and research purposes. We urge you to please purchase the book to support the publisher and the writer.