Amar Bail (امر بیل) is an infamous Urdu novel written by emerging Urdu novelist Umera Ahmed. It was first published from March 2000 to March 2003 in episodic form By Monthly Shuaa Digest. It reached the heights of fame and made its prominent place in Urdu literature's new age in a short period of time.
Umera Ahmed is amongst the most popular Urdu novelists. She has written various best seller novels, including Peer-e-Kamil (SAW) and Aab-e-Hayat.
Amar Bail Novel Summary and Review.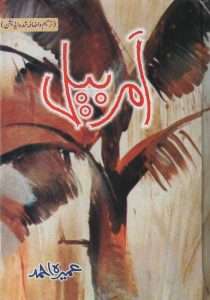 If we talk about the novel's theme, Amar Bail narrates a romance between two broken souls written on the backdrop of Pakistan's bureaucratic culture. It tells a story of problematic families, distressed relationships, corruption, lust for power, nepotism – and amidst all, it describes the dilemmas of love, its power, and sacrifices. It tries to give us a peek into the hearts and minds of the people who have been holding Pakistan's control since its establishment. And after reading it, we realize how empty they are despite having everything.
Coming to the characters, Umar Jehangir and Aleezay Sikandar are the main characters of Amar Bail Novel. Umar is the son of a corrupt bureaucrat, while Aleezay hails from a broken home, forced to live with her maternal grandparents. There are very few characters in this novel, and every character of the story leaves a long-lasting impression on the reader's heart. Umera Ahmed really knows how to make readers fall in love with her characters.
At times, you might hate Umar Jahangir for the choices he made. But in the end, you'll realize that when you truly love someone,  you have to overlook your desires and happiness and do what's best for them.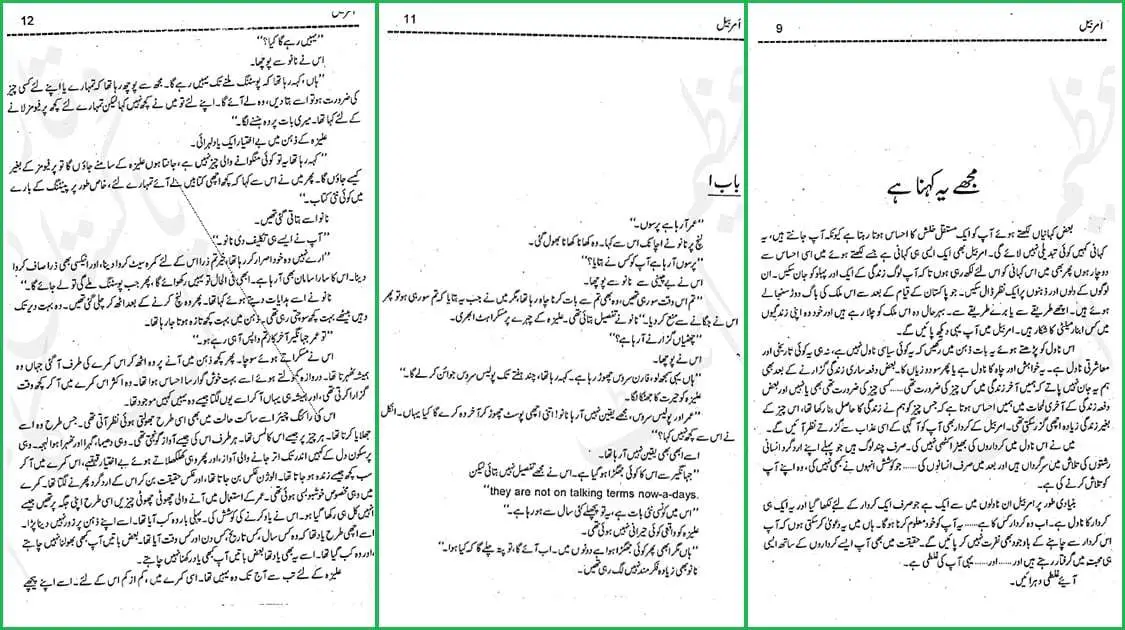 Despite being about 700 pages long, the novel captivates the reader and keeps him from getting bored. Almost every chapter is astonishing and jaw-dropping. Once you start reading, the story becomes so interesting that you don't want to put it down even for a moment.
Download Amar Bail Novel in PDF.
You can read online this novel, or download it for offline reading. To download Amar Bail novel for free in pdf, please click on the download button below.
Please Note: The links below are only for viewing, educational, and research purposes. We urge you to please purchase the book to support the publisher and the writer.