So you are tired of downloading the Imran series novels by Mazhar Kaleem from different websites one by one? And you want to find them in one place so that you don't have to go to various sites. If that is the case, you are in the right place because we provide Mazhar Kaleem's Complete Imran series in one place.
Before you begin to download your favorite Imran series novels, please let us give you some understanding of what this series is all about.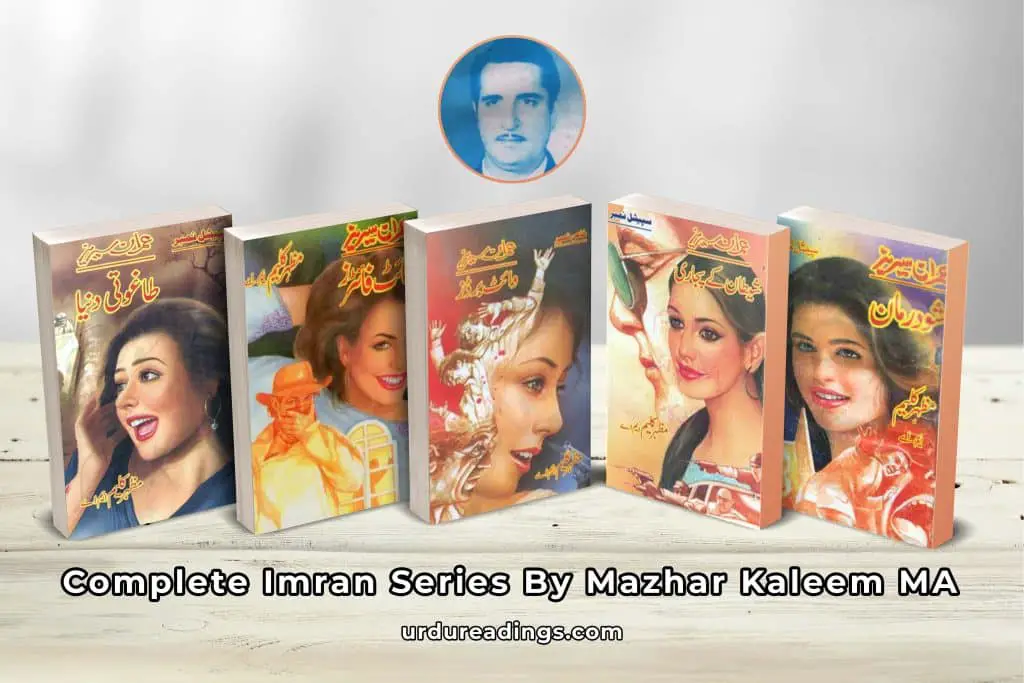 Imran series is an Urdu detective and spy novels series created by famous novelist Ibn-e-Safi. The first novel of the series got published under the name of Khaufnaak Imaarat (خوفناک عمارت) In October 1955.
Ali Imran, a joyful yet deceiving young man – is the protagonist of the series. He apparently works as a general secret agent for Pakasia Secret Service – but he secretly operates the Secret Service under the name "X2." In early novels, Imran appeared as a solo detective. But, various new characters were added to the series over time.
Imran's character was very well received, and even after the demise of Ibn-e-Safi, fans of the series wanted to read more about Imran. In such a situation, writers like H Iqbal, M.A Rahat, and S Qureshi tried to pick up where Safi left. But the writer who successfully carried out the Imran series fulfilling the fan's ambitions is none other than Mazhar Kaleem MA. Some fans of Ibne Safi dismissed Kaleem's version of the Imran series, arguing that he distorted the original feel of some characters. Nevertheless, his books have a significant readership.
Mazhar Kaleem's debutant novel in the Imran Series was Maka Zonga. He wrote this novel under the name "N Safi." Soon after, he started using his real name and wrote more than 400 books in the series. He created many timelines of his own in the series. Some of his most famous timelines are Wadi-e-Mushkbar, Black Thunder, Israel Missions, Mystic Series, and Four Stars series. In the below list, We have indicated the timeline if a novel falls under one. Kaleem introduced many memorable and pivotal characters in the series. Some of his famous characters are Tiger, Juana, Saliha, and Rozi Rascal.
While the novels of the Imran series are full of suspense and action and thrill, the element of humor is also always apparent there. Imran and his Cook Suleiman's witty and sarcastic arguments always put a smile on the reader's face.
If you are curious to learn more about the Imran series and its characters, please read this article on Wikipedia.
Complete Imran Series by Mazhar Kaleem MA Download PDF
A complete list of Imran Series novels by Mazhar Kaleem MA is available below to download in pdf format for free. To download, click on the name of the book and download will automatically begin within a few seconds.
If you find a link not working, please let us know in the comments so that we can update it for you.
Important Notice:
We have combined all the Imran Series Novels by Mazhar Kaleem M.A in one ZIP File. You can download all the novels at once by following the link given below.
We hope that you have found your favorite novel on the above list. If there is a link that is not working, please let us know in the comments section. Happy reading, and do not forget to share it with your friends and other Imran Series fans.