When it comes to Popular Urdu fiction and Tv Dramas, Umera Ahmed's name does not need any introduction. While her enchanting pen has given Urdu literature everlasting novels and books, she has also given multiple super hit dramas to the television industry. The Creative masterpiece we are talking about today is known to the world as Pir e Kamil (SAW).
Peer e Kamil Novel Summary & Review: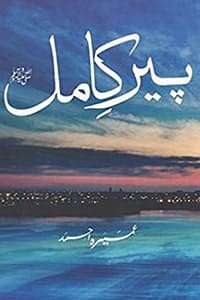 It is the story of a turning point in the lives of two characters, where the decision to choose right or wrong is left to them. And they are free to choose whichever path they want.
If we talk about this novel's main characters, then there are two names, Salar Sikandar and Imama Hashim.  Imama Hashim is a medical student who belongs to a family of Qadiani religion. But later, due to certain circumstances, she converted to Islam. On the other hand, Salar Sikandar, who belongs to an affluent family, is an exceptional student with 150+ IQs.
Their first encounter was purely out of an accident when Salar tries to commit suicide, and Imama saves his life. Their lives are opposite to each other. But how do they get closer to each other, what challenges they face in their lives, and how the novel's title, Pir-e-Kamil, affects their lives. You have to read this novel to know the answers to all these questions.
If you want to read the novel, you need to download it first. It is available in pdf format. To download it – please click on the download button below.