Aakhri Chattan (آخری چٹان) is Naseem Hijazi's famous historical novel. It got published in 1963. It is one of the best historical fiction novels written on Genghis Khan's brutal and heinous war crimes.
Aakhri Chattan Novel Summary and Review.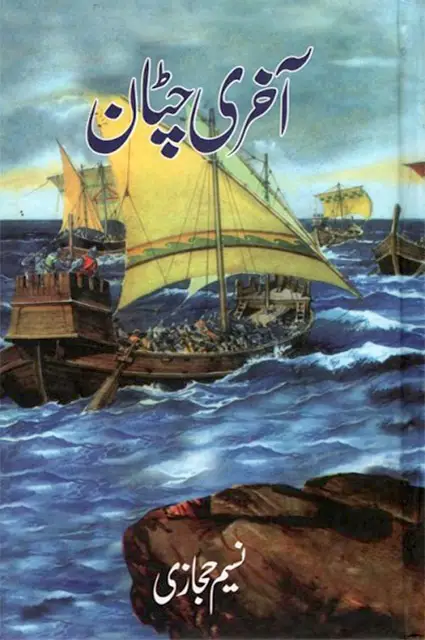 At the beginning of the thirteenth century, when the Mongols were brutally ruling china and central Asia, there lived a brave Muslim ruler who defeated Mongols several times. His name was Sultan Jalal-ud-din. He proved to be the last gigantic obstacle (Aakhri Chattan) in the way of Genghis Khan.
In the war against Genghis Khan in 1221, he showed great bravery, which stunned the Mongol army, including Genghis Khan. He also tried to unite all Muslim leaders under one banner against the Mongols. Still, the Muslim leaders ignored the severity of the circumstances, which led to a tragedy like Baghdad's fall.
Along with them is the story of Tahir bin Yusuf, an Arab young man who leaves his home and goes to Baghdad to fight for Islam. He sets up his home along the Tigris River (دریائے دجلہ). He tries to warn the people of Baghdad about the calamities that Genghis khan's tribes will bring. But nobody paid attention to his warnings. Eventually, his quest lands him on various battlefields where He fights alongside Jalaluddin on many fronts.
In Summary, Aakhri Chattan's story revolves around Khawarzmi Sultan Jalal-ud-din's resistance against Genghis Khan's atrocities in Central Asia. It also sheds light on the attempts and failure to unite the all Muslim under one banner and the aftermath leading to severe consequences.
Download Aakhri Chattan Novel By Naseem Hijazi in PDF
You can read online or download the Complete Aakhri Chattan novel by Naseem Hijazi in pdf for offline reading. Please follow the below links to read online or download this book.
Please Note: The links below are only for viewing, educational, and research purposes. We urge you to please purchase the book to support the publisher and the writer.