Aks (عکس) is a famous Urdu novel written by Umera Ahmed (عمیرہ احمد) on a unique and burning subject. She had written multiple famous Books like Peer-e-Kamil and Amar Bail before it, but this novel verified her status as a unique and multi-subject writer. In 2012, Pakeeza Digest published this novel in 17 episodes. 
Before writing this book, She usually wrote romance and social novels with a touch of religion. As a result, many critics and readers began to say that she has run out of ideas and no longer has new topics to write on. So, writing this novel was no less of a challenge for Umairah Ahmed. But she managed to write a brilliant story on a unique and burning social issue – and silenced her critics and haters. In this novel, we noticed an apparent change in the writing style that her fans welcomed and admired.
Aks Novel By Umera Ahmed Summary and Review.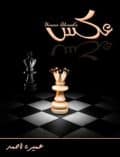 The main subject of the novel is Child Abuse in our society. It demonstrates the struggles and psychological confusions of the souls who got sexually abused as children.
In terms of characterization, Umera Ahmed has a specific reputation for creating everlasting characters in her novels. And this novel is no exception as she introduced astounding characters like Aks Murad Ali (عکس مراد علی) and Sehar Bano (سحر بانو).
The main character of this novel is a girl named Aks Murad Ali. She becomes a victim of child abuse at the age of nine. But despite these circumstances, she recovers, regains her confidence, and faces society with determination. At times, her relationships and emotional attachments try to get in the way of her principles, but she does not waver. She maintains a balanced relationship and adheres to her principles.
The story begins in such a way that it may confuse the reader. The people accustomed to Umairah Ahmed's particular writing style may feel a little bored in the beginning. But as the story progresses, the mysteries begin to unravel, a continuum ensues, and it starts captivating the reader.
The suspense in the story is there from beginning to end – and nowhere does the reader finds it clumsy. The story takes the form of a puzzle in which the reader guesses that what could happen next, but it never fails to surprise us and take a new turn.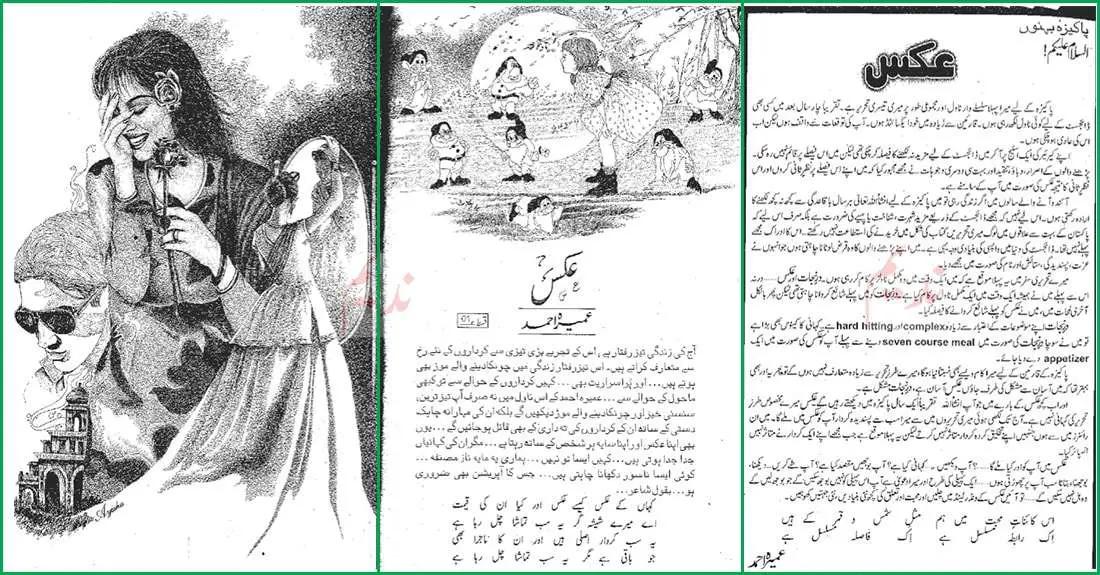 In a nutshell, Aks is a novel written on an untouched subject. If you're looking forward to reading a great social Urdu novel, you must read this book. You will find a wealth of knowledge about child abuse in our society and its effects on poor souls.
Download Aks Novel By Umera Ahmed in PDF.
You can read this novel online, or download it for offline reading. To download Aks novel for free in pdf, please click on the download button below.
Please Note: The links below are only for viewing, educational, and research purposes. We urge you to please purchase the book to support the publisher and the writer.