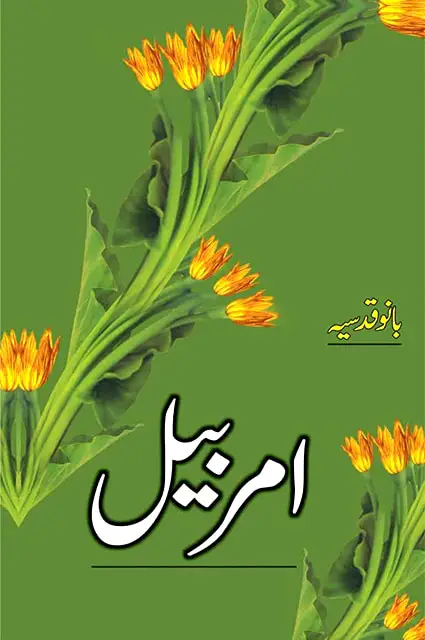 Amarbail (امر بیل) is a collection of short Urdu stories (افسانے) authored by famed Urdu novelist Bano Qudsia. These stories cover different themes such as; troubled relationships, family dramas, and other burning social issues.
Urdu readers are not unfamiliar with Bano Qudsia's name, as she is known as one of the most notable writers in Urdu literature. She writes on different social subjects. She is best known for Raja Gidh Novel, which is one of the landmark novels in Urdu literature. On this website, you can explore All books written by Bano Qudsia.
Amarbail By Bano Qudsia Summary.
The Amarbail book comprises nine short Urdu stories of Bano Qudsia. Each following a different theme and characters. There's more to this book than mere storytelling; each tale sheds light on social shortcomings and suggests the way forward.
Below is a list of the nine stories in this book:
Ho Naqsh Agar Batil (ہو نقش اگر باطل)
Saughaat (سوغات)
Kitne So Saal (کتنے سو سال)
Samaan Shivan (سامان شیون)
Prem Jall (پریم جل)
Mauj Muheet Aab Main (موج محیط آب میں)
Samjhauta (سمجھوتہ)
Na-Khawanda (ناخواندہ)
Amarbail (امربیل)
There is no doubt that Amarbail is the most notable among these short stories, but that does not mean the other stories are inferior; all are equally brilliant. We are confident you will enjoy reading these short stories of Bano Qudsia.
Download Amarbail Book By Bano Qudsia in PDF.
You can read the book online – or download free the complete Amarbail Book by Bano Qudsia in pdf for offline reading. Please follow the below links to read online or download this book.