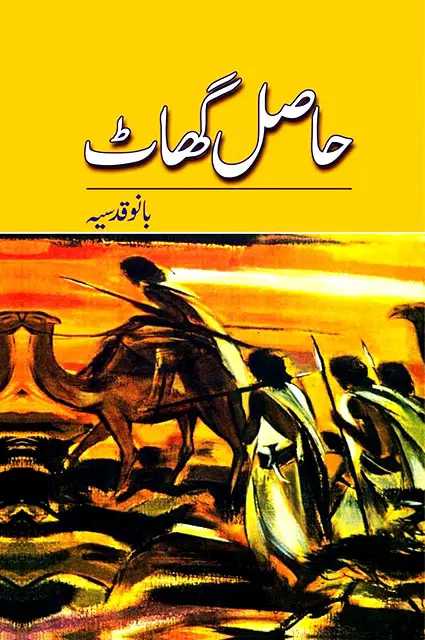 Hasil Ghaat (حاصل گھاٹ) is an exceptional Urdu novel written by famed novelist Bano Qudsia. It is the second most influential work of Bano Qudsia's after Raja Gidh.
Urdu readers are not unfamiliar with Bano Qudsia's name, as she is known as one of the most notable writers in Urdu literature. She writes on different social subjects. She is best known for Raja Gidh Novel, one of the landmark novels in Urdu literature. On this website, you can explore All books written by Bano Qudsia.
Hasil Ghaat Novel Summary.
The novel Hasil Ghaat is one of its kind that does not follow any particular plot. The story follows an aged man who goes to America to see his daughter. She is a nurse and married to a doctor. He always sits on the balcony, remembering his past and comparing life to that in the USA. In the end, he goes back to his homeland with a heavy heart.
The novel's story is all about his memories, thoughts, cultural comparisons, and views about life in the USA and Pakistan. There is clearly a critical tone in this book toward western culture. This novel is for the people who favor Pakistani social and cultural values over western culture.
Bano Qudsia seems to have conservative beliefs about women. She disapproves of the concept of modern women being equal to men. Therefore, her ideas may not be acceptable to everyone.
Download Hasil Ghaat Novel in PDF
You can read the book online – or download free the complete Hasil Ghaat Novel by Bano Qudsia in pdf for offline reading. Please follow the below links to read online or download this book.