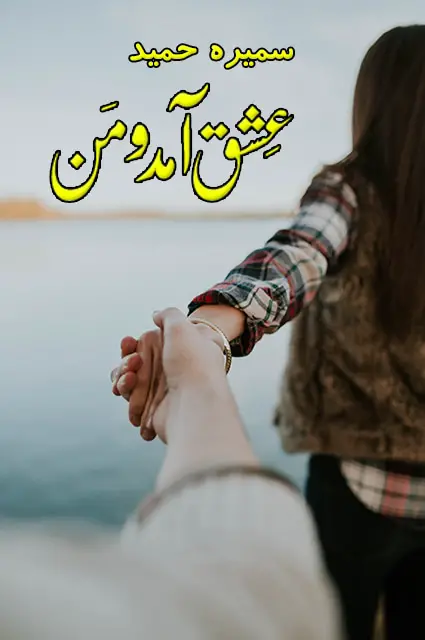 Ishq Amad o Man (عشق آمد و من) is a short Urdu novel written by female novelist Sumaira Hameed. It appeared in Khawateen Digest in 2017. You can read the whole story in one sitting; it is only fifty pages long.
Sumaira Hameed is a prominent Urdu female novelist. She has written back-to-back superhit novels for several digests. She writes on burning social issues and directs the reader's attention to the shortcomings of our society. On this website, you can browse All novels written by Sumaira Hameed.
Ishq Amad o Man Novel Summary.
There are three central characters in the Ishq Amad o Man: two sisters Laila and Yashfeen, and a boy Yousuf. The bond between Laila and Yashfeen is so strong they will sacrifice anything for each other. Their life was going smooth and easy until a stranger comes to the town. The stranger is the boy we mentioned earlier, Yousuf. Afterward, a captivating drama unfolds with many twists and turns.
If you want to read a quick social Urdu story, Ishq Amad o Man is a good choice for you.
Download Ishq Amad o Man Novel in PDF
You can read the book online – or download free the complete Ishq Amad o Man Novel by Sumaira Hameed in pdf for offline reading. Please follow the below links to read online or download this book.