Jalan (جلن) is a social Urdu novel authored by famed Urdu novelist M.A Rahat. It is the story of a young man who dreams of becoming a barrister. In this novel, we get to read about eternal hatred and rivalry between the families, determination to achieve your goals, and of course, there is romance just as in any other Urdu novel.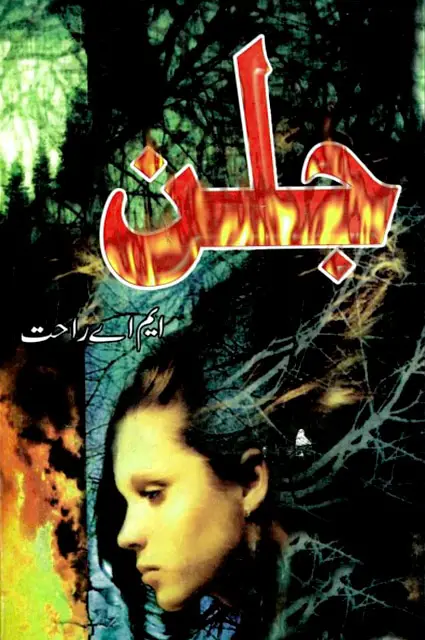 M.A Rahat is a renowned Urdu novelist who has authored hundreds of mystery, thriller, action, and adventure Urdu novels. His novels on supernatural creatures and forces are widely popular among Urdu readers. On this site, you can explore all Urdu Novels written by M.A Rahat.
The story follows the life of a young man named Mansoor. His father is dead; the mother works at a utility store – and they live in a rented house. The two have no one in the world but each other. The mother spends 60% of her earnings on Mansoor's education because she wants to see him as a barrister at all costs. On the other hand, Mansoor also dreams of becoming a barrister to fulfill his mother's dream.
Mansoor tried several times to ask his mother why she wants him to be a barrister. She always replied that she would tell him when the right time came. You have to read the novel to know what that reason was.
As the story progresses, new characters are added to the story. The rivalry of relatives and romance also make the story more captivating.
If you love reading Social Urdu novels, Jalan novel by M.A Rahat is a good choice for you.
Download Jalan Novel By M.A Rahat in PDF
You can read this novel online – or download the complete Jalan Novel by M.A Rahat in pdf for offline reading. Please follow the below links to read online or download this book.
Please Note: The links below are only for viewing, educational, and research purposes. We urge you to please purchase the book to support the publisher and the writer.