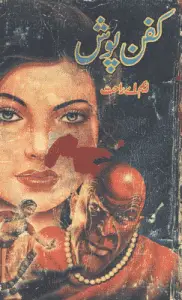 Kafan Posh (کفن پوش) is a horror and supernatural Urdu novel written by M.A Rahat. He has written numerous terrifying and occult stories. But, this one stands out among them all.
If you are fond of reading horror Urdu novels, then you should check this one out. But first, make sure you are mentally prepared for it – because It is one hell of a scary ride that will frighten you even in dreams.
Kafan Posh Novel By M.A Rahat is available for free in pdf format. To download it – please click on the download button below.