Khakam Badahan (خاکم بدہن) is a set of classic humor essays written by renowned humorist Mushtaq Ahmed Yousufi. First published in 1969 by Maktaba-e-Daniyal, and won the Adamjee Literary Award. It's one of the highly rated and critically acclaimed Urdu books ever written.
Before we move forward to the summary and review of this book, we would like to introduce you to the man behind this literary landmark.
About Author (Mushtaq Ahmed Yousufi)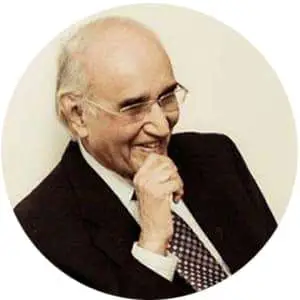 When it comes to Urdu humor and satire writing, Mushtaq Ahmed Yousifi holds a high place among the greats like Ibn-e-Insha and Patras Bukhari. He was a banker by profession and served as head of many national and international financial institutions.
His books have received many awards and critical acclaim. His notable works include Chiragh Talay, Zarguzasht, Khakam Badhan, and Aab-e-Gum.
Considering his service to Urdu literature, the Pakistan Academy of Letters awarded him the highest literary award in 1999, the Kamal-e-Fun Award.
You can read more about his life, work, and achievements on his Wikipedia page.
Khakam Badahan Book Summary and Review.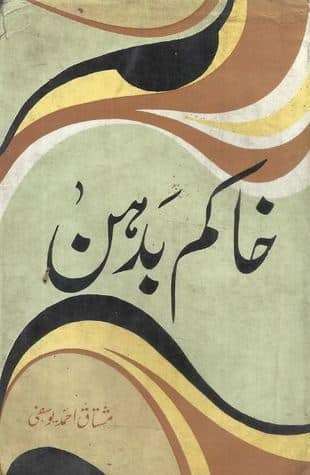 Khakam Badahan is a collection of satirical yet meaningful essays – with subdued smiles and some loud laughter. There are eight essays in this book. From the preface to the last sentence of the book, satire and humor remain alive.
Yousufi's humor is one of a kind. He draws your attention to society's bitter truths and makes you smile as well. People who laugh out loud on reading explicit jokes and superficial humor should refrain from reading him.
This book's language is a little hard to understand; there are many complicated and unfamiliar words here and there. However, It will not be a big problem for regular readers, but new readers may need a dictionary.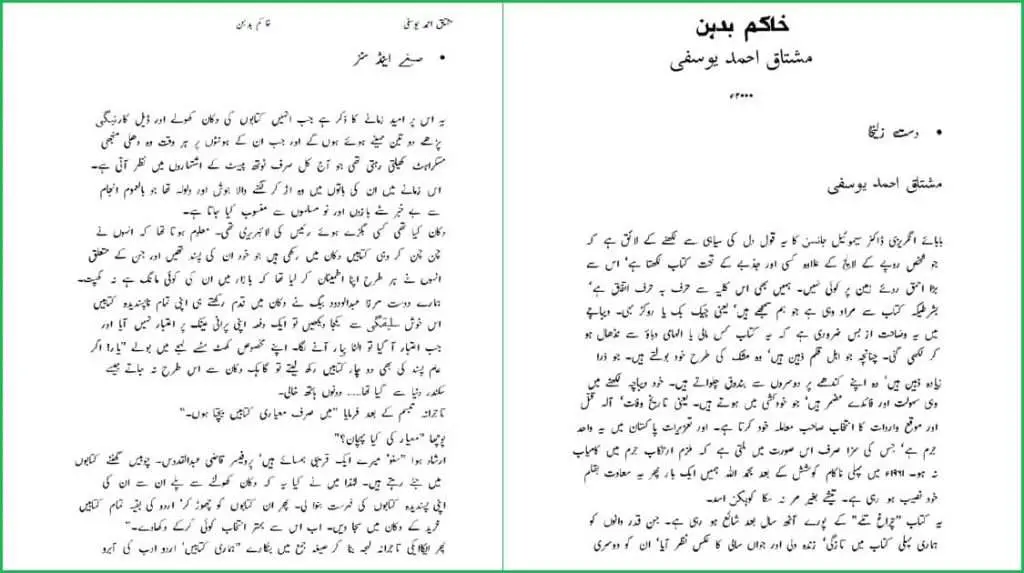 In a nutshell, Khakam Badhan is a treat for classic Urdu humor lovers. But, If you are planning to read this book for the sake of laughing and have fun, you will surely be disappointed. It requires your full attention and seriousness to understand its humor correctly.
Download Khakam Badhan By Mushtaq Ahmed Yousufi in PDF
Khakam Badahan is available to read online and to download free in pdf format for offline reading. Please follow the links below to read online or download the book.