Khana Badosh (خانہ بدوش) is an Urdu travelogue written by famous novelist Mustansar Hussain Tararr. The story explores the author's travel to West Asia and the middle east in the 1970s. It is Among his three classic travelogues – Nikle Teri Talash Main, Undlas Main Ajnabi, and Khana Badosh.
Khana Badosh Travelogue Summary and Review.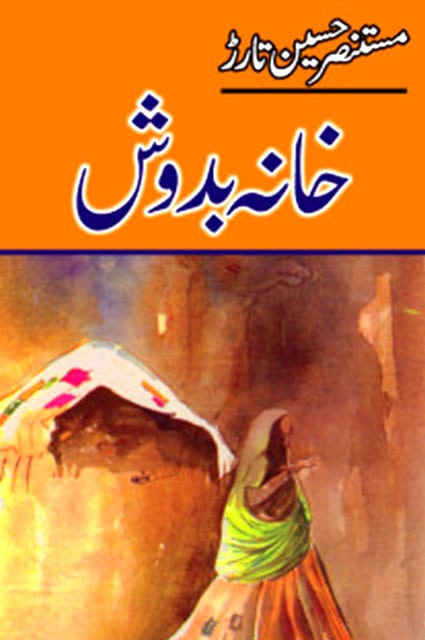 Whenever it comes to travelogues in Urdu literature, the name of Tarar Sahib immediately comes to mind. His style of putting his observations into words is so unpretentious – and the power of imagination is so great that he paints the whole location and scene before the reader's eyes. His travelogues kindled the love for travel in the hearts of countless people.
Related: Mustansar Hussain Tararr All Books
Speaking of this travelogue, it is one of his most famous travelogues in which he takes his readers on a tour of West Asia and the middle east. He made the trip in the 1970s and spent months there.
This travelogue is way different from his other writings. He passes through various places, including Afghanistan, Beirut, Damascus, and goes into great detail about their culture, lifestyle, food, and historical sites. He falls into some severe problems on some occasions due to local political and military tensions, the details of which you will read in the book. There are many chapters in this travelogue that you would want to read repeatedly.
Khana Badosh is a captivating Urdu travelogue that will take you to the 70s middle east and West Asia. If you love reading travelogues, this one is the must-read for you.
Download Khana Badosh By Mustansar Hussain Tararr in PDF
You can read this novel online – or download the Khana Badosh travelogue by Mustansar Hussain Tararr in pdf for offline reading. Please follow the below links to read online or download this book.
Please Note: The links below are only for viewing, educational, and research purposes. We urge you to please purchase the book to support the publisher and the writer.