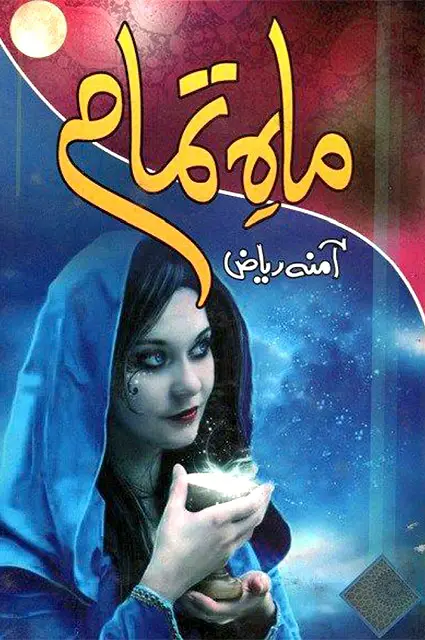 Mah e Tamam (ماہِ تمام) is a famous socio-romantic Urdu novel written by famous female novelist Amna Riaz. The story was first published in Khawateen Digest, and then later, it was released as a complete hardcover book. The novel gained rapid popularity countrywide after its initial release. Given its popularity, a local TV channel adopted it into a TV-Serial of the same name.
Amna Riaz is an emerging female Urdu novelist. She has written several super-hit social and romantic Urdu novels for different monthly digests. Her stories usually describe the trials and tribulations of families inside the four walls of the house. The portrayal of human emotions and feelings in her stories is very close to reality. On This Website, you can explore All Novels Written By Amna Riaz.
Mah e Tamam Novel Summary and Review.
The novel's story revolves around two families and outlines society's major issue; the generations gap due to communicational misunderstandings. The young people feel like their elders force their ideas and rules on them, while the elders believe that young people forget their cultural norms and go against their social values.
The author stresses that the grassroots of the issue is the lack of communication between the two generations. She suggests that if we respect each other's views and accept them with an open heart, we can make progress in the right direction.
The story is funny, romantic and edifying at the same time. The characters are lively and realistic. It feels like it is the story of any other Pakistani house. There is love, friendship, hate, jealousy, rivalry, jokes and everything you can expect from a Pakistani family drama story.
If you are looking forward to reading a social Urdu novel with moral lessons, look no further, Mah e Taman is the novel for you.
Download Mah e Tamam Novel By Amna Riaz in PDF.
You can read the book online – or download free the complete Mah e Tamam Novel by Amna Riaz in pdf for offline reading. Please follow the below links to read online or download this book.