Parastish ( پرستش) is the very first novel written by famous Urdu novelist Tahir Javed Mughal. He started his writing career with this novel and went on to create splendid tales such as Tawan (تاوان) and Aandhi (آندھی). He is considered among the most influential fiction writers in the Urdu language.
Parastish Novel Summary.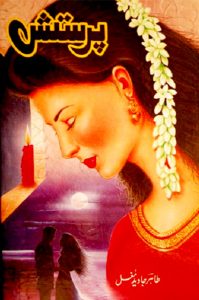 It is a short romantic novel in which the main character is a very wise businessman. He takes his business very seriously and always focuses on profit and loss. And then she falls in love with someone. This is followed by his love story and the difficulties he encountered along the way. In the end, love taught him that business, profit, and loss are not everything. Love, friends, kindness, and relatives are also needed to live a happy life.
Related: Tawan Novel By Tahir Javed Mughal
This 78-page story is not too long. You can read the whole story in one sitting because it is extremely captivating from the very beginning to the end. The village environment and way of life are beautifully described in great detail. The language of the book is so simple and fluent that even the average reader can easily understand it.
And last but not least, if you are short on time and wanting to read a quick romance story, Parastish would be the right choice for you. It has all the hallmarks of an excellent and interesting novel.
Download Parastish Novel By Tahir Javed in PDF
You can read this novel online, or download Parastish novel by Tahir Javed Mughal in pdf for offline reading. Please follow the below links to read online or download this book.
Please Note: The links below are only for viewing, educational, and research purposes. We urge you to please purchase the book to support the publisher and the writer.