Purwa is a romantic Urdu novel written by famed Urdu novelist Bano Qudsia. This short story is approximately 138 pages long – So you can finish it in one sitting. Although it is a lesser-known novel of Bano Qudsia, it is as captivating as any other novel she has written.
Related: All Books Of Bano Qudsia.
Purwa Novel By Bano Qudsia Summary and Review.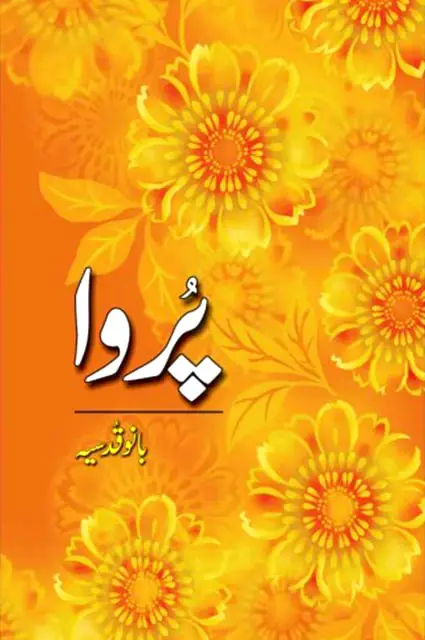 The story follows two characters' lives, Sofia, a Bangladeshi woman, and Akhtar, a handsome man from Lahore. Akhtar, who is bound to marry his cousin and inherit a heap of health and business, meets Sofia during his stay at a hotel. After that, his life changes forever.
Events in the book are set before the separation of East Pakistan. Although the story starts a little slow, it gains momentum and captivates you. Ultimately, the ending leaves a smile on your face and a feeling of happiness in your heart.
It is, in fact, a light and heartwarming story. It makes you realize how little moments, the overlooked parts of your life, and seemingly ordinary people can give your life a whole new meaning – and how some certain emotions can undermine the value of wealth, luxury, and some relationships. 
If you are looking forward to reading a feel-good romantic novel, we suggest you read Purwa Novel. We are pretty sure you will finish the whole book in one sitting.
Download Purwa Novel By Bano Qudsia in PDF.
You can read the book online – or download free the complete Purwa Novel by Bano Qudsia in pdf for offline reading. Please follow the below links to read online or download this book.