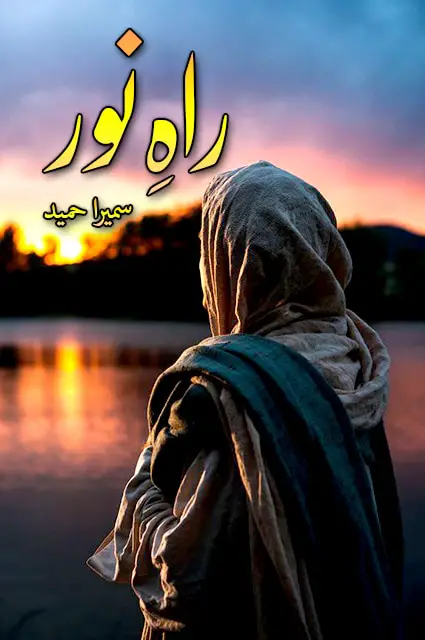 Raah e Noor (راہِ نور) is an emotional and motivational Urdu novel written by famous female Urdu novelist Sumaira Hameed. It was published in a local monthly digest. It is a short story that's only seventy pages long but has a powerful message. If you feel like you're constantly struggling in your life – but still aren't succeeding in achieving your goals, and you're on the brink of giving up, this is the book for you.
Sumaira Hameed is a prominent Urdu female novelist. She has written back-to-back superhit novels for several digests. She writes on burning social issues and directs the reader's attention to the shortcomings of our society. On this website, you can browse All novels written by Sumaira Hameed.
Raah e Noor Novel Summary.
The novel's story follows a girl hailing from a villager family. She is struggling to pursue her dreams; however, it is not that easy. There were many obstacles in her way, but she overcame them with courage. This story motivates the reader to keep hope no matter how difficult the circumstances are.
The story follows a fluent and straightforward style like all Sumaira Hameed's other books. It grabs your interest emotionally and mentally from the beginning to the end with no dull moments.
We recommend this book for readers who love reading social Urdu books that also teach moral lessons. It is only 70 pages long story – so, you can read it in one sitting.
Download Raah e Noor in PDF.
You can read the book online – or download free the complete Raah e Noor Novel by Sumaira Hameed in pdf for offline reading. Please follow the below links to read online or download this book.