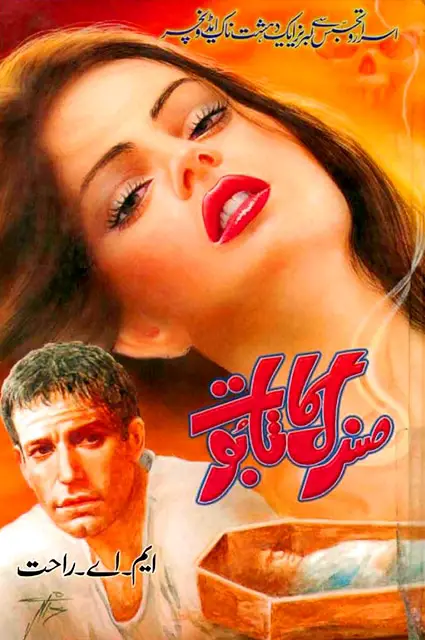 Sandal Ka Taboot (صندل کا تابوت) is a mystery and thriller Urdu novel written by famous Urdu novelist M.A Rahat. It's a mystery-filled horror story with adventure, action, mysterious events, and of course, there is romance too.
M.A Rahat is a renowned Urdu novelist who has authored hundreds of mystery, thriller, action, and adventure Urdu novels. His novels on supernatural creatures and forces are widely popular among Urdu readers. On this site, you can explore all Urdu Novels written by M.A Rahat.
Sindh is the land of scorching deserts and remote villages. It has witnessed thousands of mysterious tales and legends. Sandal Ka Taboot is also a thrilling story that emerged from this land. It is the story of a young man from Sindh – whose father appears in the village with a woman and three children shortly after being pronounced dead. Then begins an endless series of strange and unusual events, both intriguing and adventurous.
If you love reading mysterious and supernatural kinds of stories, you should read Sandal Ka Taboot Novel at first.
Download Sandal Ka Taboot Novel By M.A Rahat in PDF
You can read this novel online – or download the complete Sandal Ka Taboot Novel by M.A Rahat in pdf for offline reading. Please follow the below links to read online or download this book.
Please Note: The links below are only for viewing, educational, and research purposes. We urge you to please purchase the book to support the publisher and the writer.