Shaheen (شاہین) is a historical fiction Urdu novel written by celebrated Urdu novelist Naseem Hijazi. It is an illuminating story of Muslims' past, which teaches us that those who do not learn from their history should be ready to face the dire consequences.
Shaheen Novel By Naseem Hijazi Summary and Review.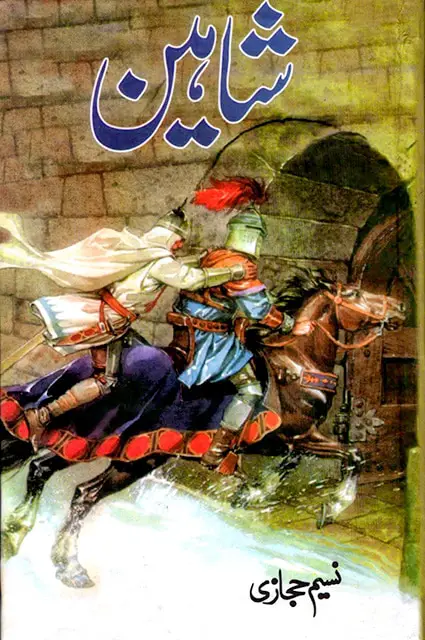 The novel's story revolves around the last period of Muslim rule in Andalusia (Spain), and its eventual decline. The reasons for the fall of the Muslims are also narrated in great detail.
The reasons for Muslim's fall were the same as those of the nations of every age; ignoring people's welfare, overlooking their shortcomings, losing sight of their goals, and most importantly, traitors within.
When oppression and injustice were rampant, some brave souls raised their voices against this barbarism. One among such was the main character of this tale, a young man named Badar Bin Mughaira (بدر بن مغیرہ). But these voices had to be silenced because of the traitors within who sold their honor and homeland for their own mere benefits and comforts.
If you are keen to learn about the fall of the Muslim empire in Spain, you should read Shaheen Novel by Naseem Hijazi.
Download Shaheen Novel By Naseem Hijazi in PDF
You can read online or download the Complete Shaheen novel by Naseem Hijazi in pdf for offline reading. Please follow the below links to read online or download this book.
Please Note: The links below are only for viewing, educational, and research purposes. We urge you to please purchase the book to support the publisher and the writer.