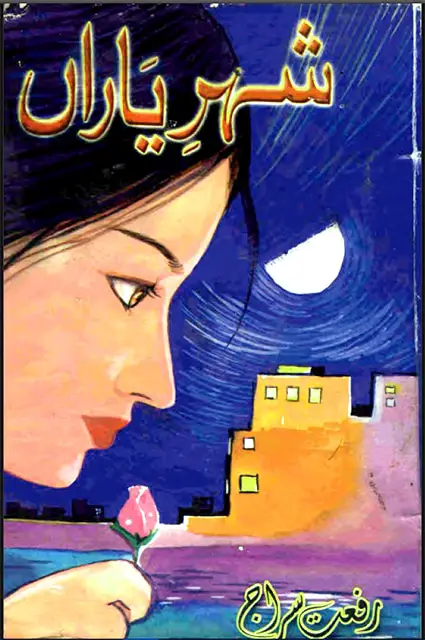 Shehar e Yaran (شہرِ یاراں) is a famous social Urdu novel written by female Urdu novelist Riffat Siraj. It first appeared in a local monthly digest – and later got published as a hardcover book consisting of five hundred and sixty pages. Despite its great size, it will never let you feel bored or dull because the story is greatly captivating and riveting.
Riffat Siraj is a notable female Urdu novelist who has written several social and romance novels. She usually writes for different local digests – and is particularly famous in Pakistani female digest readers. In her stories, she highlights various aspects of our society, its shortcomings, and their effect on our daily lives. On this website, you can explore All novels written by Riffat Siraj.
Shehar-e-Yaran Novel Summary.
It is everyone's right to decide what is best for them. Everyone has every to choose what to study, where to work and who to marry. But not everyone is privileged enough to make the decisions for themselves. The novel's story revolves around such characters deprived of their basic right to choose what is best for them. They have to accept what fate brings to them.
The novel received massive popularity among Urdu readers countrywide. Given its popularity, ARY Digital adapted the story into a TV Serial drama of the same name.
It is a social Urdu novel that uncovers several hidden shortcomings of our culture and society. It has moral lessons to learn for the betterment of the community. If you love reading Social Urdu Novels, this novel will not disappoint you.
Download Shehar-e-Yaran Novel in PDF
You can read this novel online – or download the complete Shehar-e-Yaran Novel By Riffat Siraj in pdf for offline reading. Please follow the below links to read online or download this book.