Sholay (شعلے) is a social Urdu novel written by famous Urdu novelist M.A Rahat. It is an agonizing story of a helpless and feeble girl that exposes the ugly side of society.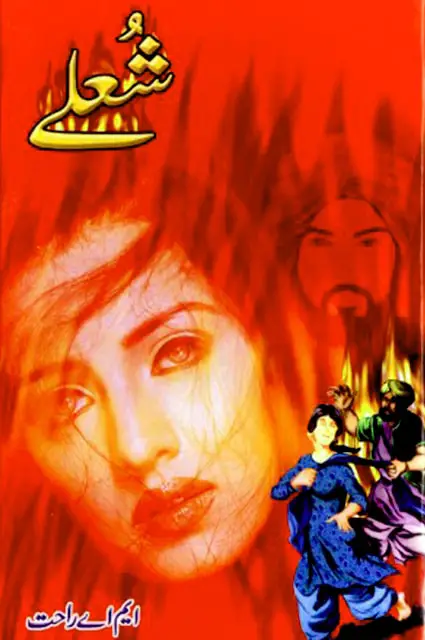 M.A Rahat is a renowned Urdu novelist who has authored hundreds of mystery, thriller, action, and adventure Urdu novels. His novels on supernatural creatures and forces are widely popular among Urdu readers. On this site, you can explore all Urdu Novels written by M.A Rahat.
The Sholay novel is written on the life of an innocent and decent girl who was forced into prostitution. This story unveils society's noble and elite class's pathetic faces and exposes their true and ugly realities to the public.
There are several characters in this novel, and the main characters are; Sultana, Rabia, Shah Jahani, Sharafat, Qamru, and Nosha Miyyan. Each name is important in its own right and contributes to the story.
If you love reading Social Urdu novels, Sholay novel by M.A Rahat is a good choice for you.
Download Sholay Novel By M.A Rahat in PDF
You can read this novel online – or download the complete Sholay Novel by M.A Rahat in pdf for offline reading. Please follow the below links to read online or download this book.
Please Note: The links below are only for viewing, educational, and research purposes. We urge you to please purchase the book to support the publisher and the writer.