Soch ka Himalaya (سوچ کا ہمالیہ) is a self-help and motivational book written in the Urdu language. Qasim Ali Shah, its writer, is a person who has changed the lives of numerous people over time. He is a famous motivational speaker and TV personality. 
Soch Ka Himalaya Summary.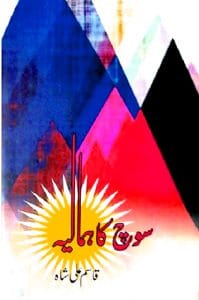 As it is obvious from the name of the book that it urges you to change the way you think. A person's journey to success or failure starts with his way of thinking. As he changes the angle of his thinking and setting goals, many changes begin to take place in his life for the better or worse.
 The truth is that if you study the lives of successful people, the only thing that is common in them is their great thinking. It teaches that if you aspire to make progress and achieve bigger goals, you'll have to be bold about making decisions and stop limiting your imaginations.
This book, Soch ka Himalaya, is all about making you confident in imagining things from a broader spectrum and setting great goals. Not only does it help you think in a new dimension, but it also urges you to act up to achieve your goals.
Download Soch Ka Himalaya Book in Pdf.
You can read this novel online, or download free Soch Ka Himalaya book by Qasim Ali Shah in pdf for offline reading. Please follow the below links to read online or download this book.
Please Note: The links below are only for viewing, educational, and research purposes. We urge you to please purchase the book to support the publisher and the writer.