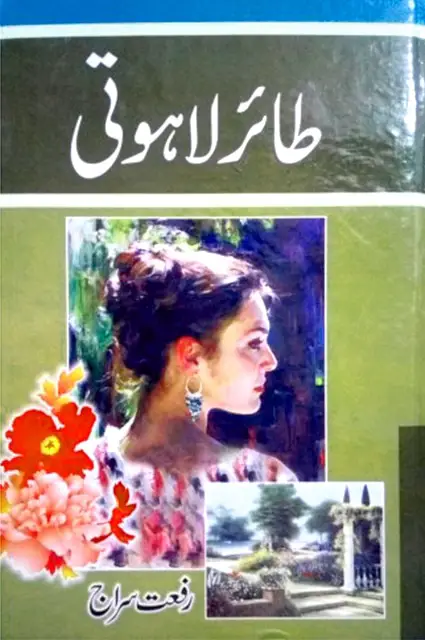 Tair e Lahoti (طائرِ لاہوتی) is a famous social Urdu novel written by female Urdu novelist Riffat Siraj. It first appeared in a local monthly digest – and later got published as a hardcover book consisting of seven hundred and sixty pages. Despite its great size, it will never let you feel bored or dull because the story is greatly captivating and riveting.
Riffat Siraj is a notable female Urdu novelist who has written several social and romance novels. She usually writes for different local digests – and is particularly famous in Pakistani female digest readers. In her stories, she highlights various aspects of our society, its shortcomings, and their effect on our daily lives.
Tair-e-Lahoti Novel Summary.
The novel's story mainly revolves around two people, a beautiful young girl hailing from a typical middle-class Pakistani family, Mahnoor, and a notorious criminal, Minhaaj Hussain Pasha. She unknowingly casts a spell on him, and he falls in love with her. He sent several marriage proposals to her home, to which her parents repeatedly declined because he is a feared criminal. Obviously, nobody wants their daughter to marry a criminal.
Pasha, who has never tasted failure in his life, started chasing and harassing Mahnoor. She, in return, tries everything in her power to get rid of him. To learn more about the outcome of his twisted and dangerous love, you need to read the novel.
Several other supporting characters contribute to the story and make it more enjoyable. If you love reading social and crime Urdu novels, this is a good novel for you to pick up.
Download Tair-e-Lahoti Novel in PDF
You can read this novel online – or download the complete Tair-e-Lahoti Novel By Riffat Siraj in pdf for offline reading. Please follow the below links to read online or download this book.