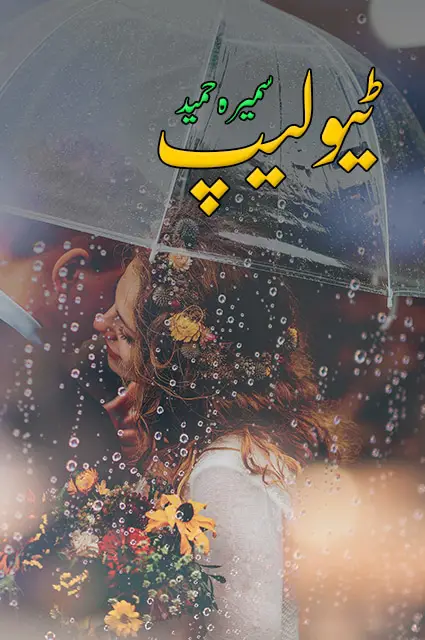 Tulip (ٹیولیپ) is a short Urdu novel written by female novelist Sumaira Hameed. It appeared in Khawateen Digest in May 2018. The story is only fifty pages long: So you can read the whole thing in one sitting. It is one of the highest-rated novels of Sumaira Hameed.
Sumaira Hameed is a prominent Urdu female novelist. She has written back-to-back superhit novels for several digests. She writes on burning social issues and directs the reader's attention to the shortcomings of our society. On this website, you can browse All novels written by Sumaira Hameed.
Tulip Novel Summary.
The Tulip novel's story revolves around two main characters, Aleeza and Abubakar. Aleeza comes from an underprivileged family. She moves to New York to pursue her goals and fix her family's financial problems. On the other hand, Abubakar is a person who has everything in life. Destiny strikes, and he gets caught in a tragic accident. Everyone abandoned him, which resulted in him being hopeless about his life.
A miracle happens, and fate brings the two souls together. They develop an unlikely friendship which is so heartwarming to read. To learn about the outcome of their relationship, you have to read the story. 
If you like reading light and heartwarming romance stories, this is the novel for you. We are sure that you will like it.
Download Tulip Novel in PDF
You can read the book online – or download free the complete Tulip Novel by Sumaira Hameed in pdf for offline reading. Please follow the below links to read online or download this book.