Umrao Jaan Ada (امراؤجان ادا) is a novel known as a miraculous work of writing in Urdu literature. Mirza Hadi Ruswa penned down this marvelous novel. The first edition of this novel was published in 1899 and acknowledged as probably the first novel in the Urdu language.
Umrao Jaan Ada Novel Summary and Review.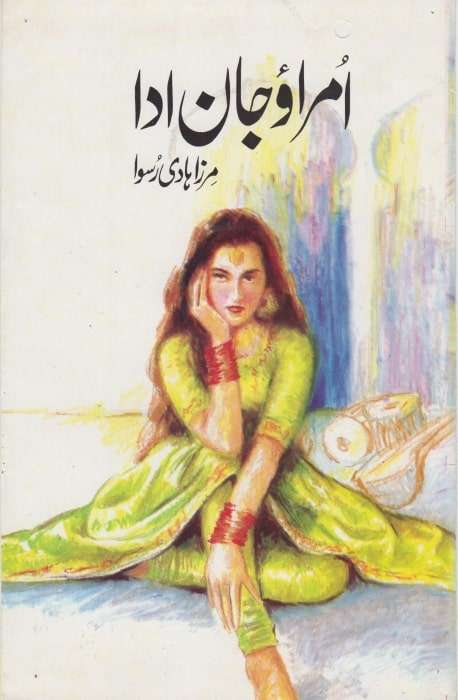 This novel's story narrates different phases of Umrao Jan Ada's life, a famous "Tawaif" in the mid-nineteenth century's Lucknow. It portrays an accurate image of the social and moral hypocrisy of Lucknow at that period.
Umrao Jan Ada is born as Amiran to a modest family. Her father testifies in court against a thug named Dilawar Khan. As a result, Dilawar Khan got sentenced to 12 years in prison. 
After serving his sentence, As soon as he got out of jail, he kidnapped Amiran in retaliation, and on the advice of a friend, sold her to the famous Tawaif Khanum Jan of Lucknow for a hundred and fifty rupees.
 Once there, She learned to dance and sing under Khanum Jan's supervision, and thus the moderate girl Amiran became the notorious Tawaif Umrao Jan Ada.
The rest of the story covers the affairs and encounters of Umrao Jan Ada with various other characters of the novel. The other major characters of the story are Bua Hussaini, Bismillah Jaan (Khanum Jaan's Daughter), Gohar Mirza, Nawab Sultan Mirza, and Ram Dai.
The novel has been adapted for various movies and television series by both Pakistan and India. In 1972, it was made into a Pakistani film under the same title. It has inspired many other movies like Mehndi (1958) and Umrao Jaan (2006).
You Might Also Like: Raja Gidh Novel By Bano Qudsia.
To wrap it up, It is a Classic Urdu novel, and we believe that this is the novel everyone should read at least once in a lifetime. We recommend it to everyone who wants to read classic Urdu literature.
Download Umrao Jaan Ada Novel [PDF]
Umrao Jaan Ada novel is available to read online and to download in pdf format for offline reading. You can download it by clicking on the download button below.