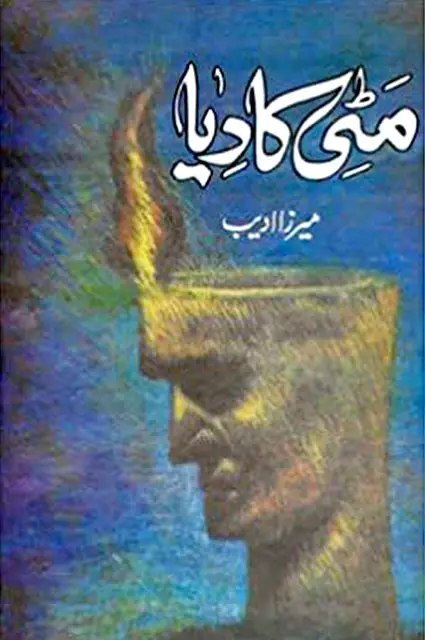 Mitti Ka Diya (مٹی کا دِیا) is an autobiographical Urdu book written by Mirza Adeeb. It was first published in July 1981. Prior to its formal publication, parts of this biography were published in various literary magazines and journals such as Planet Digest, Urdu Digest, and National Digest.
Mitti Ka Diya By Mirza Adeeb Summary and Review.
In the early chapters of this autobiography, Mirza Adeeb has given a detailed account of his childhood, education, parents, the house environment, and family members. It becomes clear after reading the circumstances of his childhood that he was brought up in an unprivileged and poor family. No one in the family was literate. Maybe he was the first person in the family to attend primary school and college later on.
He has described his educational life in great detail and narrates the events from school life to studying in college. He mentioned the teaching methods of that era and the strictures of teachers with students. He also outlines with extreme devotion the teachers who gave him the opportunity to explore and learn during his college days and played a crucial role in his character building.
Related: AliPur Ka Aili (Autobiography) by Mumtaz Mufti
Mirza Adeeb lived a life of struggle and financial hardships until his college days. That's why he started looking for a job as soon as he finished college. He accepted the editorship of the monthly "Adab e Latif" in December 1935 at the request of Chaudhry Barkat Ali, on a monthly salary of Rs. 25. It was an important decision of his life because it is from here that his practical and literary life officially begins.
Mirza Adib has written his autobiography with utmost authenticity. Nowhere did he lie or exaggerate about himself or his family and friends. They are portrayed just as authentically as they were in real life.
Overall, "Mati Ka Diya" is an influential and captivating autobiography. It gives a complete picture of Mirza Adib's life and personality. It is the story of a man who sought for himself the possibilities of light, even in the darkest hours.
Download Mitti Ka Diya By Mirza Adeeb in PDF
You can read this novel online – or download the complete Mitti Ka Diya Book by Mirza Adeeb in pdf for offline reading. Please follow the below links to read online or download this book.
Please Note: The links below are only for viewing, educational, and research purposes. We urge you to please purchase the book to support the publisher and the writer.