Shahab Nama is arguably the most influential and significant literary work in Urdu literature. It is an autobiography of Qudrat Ullah Shahab, where he has narrated the details about the events, circumstances, and observations at different stages throughout his life. It is a biography without which the study of Pakistan's history is incomplete.
Shahab Sahib was a leading writer in Urdu literature as well as a famous bureaucrat. He was born in Gilgit on January 26, 1917. After getting his primary education in Jammu and Kashmir, he completed his MA in English from Lahore College and joined the Indian Civil Service in 1941.
Shahab Nama By Qudrat Ullah Shahab Summary and Review.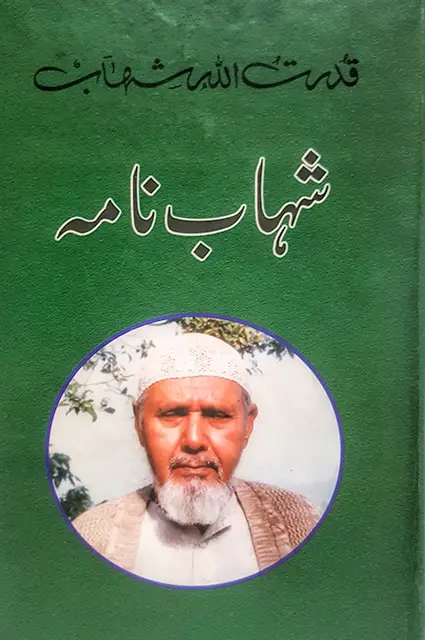 He started the book with beautiful memories of his childhood. Reading it makes the reader realize that his childhood was pleasant yet different from other children. He does not seem superficial and contented like normal children – but seems to have an evolutionary element and high determination in his thinking. This childhood is also full of mischief, jokes, nonsense, ignorance, and romantic feelings.
In the opening chapters of Shahab Nama, two stories are told parallel to each other. Both these stories are riveting and informative at the same time.
In the first story, the author recounts his childhood, the ups and downs of his academic life, his family background – and describes with great devotion and utmost respect the character and personality of his father, Mohammad Abdullah. He also reveals a failed romance of his childhood with great details. 
The Second story reflects Jammu and Kashmir's political landscape at that time. The illiteracy, extremism, immorality, and bigotry of the Dogra Maharajas towards the Muslims are truly reflected in these chapters. He also narrates the simplicity, deprivation, and oppression of Jammu and Kashmir's Muslims. The role of Chaudhry Ghulam Abbas and Sheikh Muhammad Abdullah in creating political and social awareness among the Jammu and Kashmir Muslims is also highlighted.
Related: Alipur Ka Aili (Biography) By Mumtaz Mufti
Then you get to read the love story of Qudratullah Shehab and Chandrwati. The two first met dramatically at the Punjab Public Library, Lahore. A series of meetings followed that gradually turned into a deep love affair.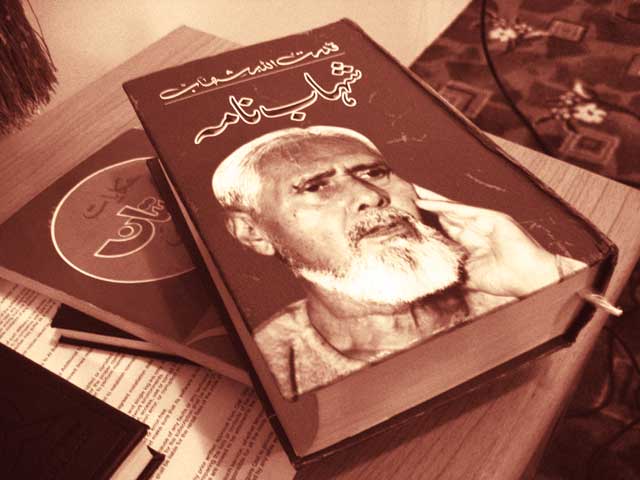 The story goes on and on, and we get to read about his Admission to ICS after college, success in exams, history of ICS and East India Company, deployment in Bihar province, eyewitness account of Bhagalpur riots, Aurangabad transfer, famine situation in Bengal, departure to Orissa, The atmosphere before independence, conveying the circular of the Congress to the Quaid-e-Azam, appointment as Under Secretary in the Ministry of Commerce of Pakistan, assuming office after reaching Karachi, and first meeting with the late Jamiluddin Ali.
And then in the last part of the book, we read about a night spent in Al-Aqsa Mosque, many spiritual events, some insights and predictions about Pakistan, and the blessings of Islam.
If you love reading biographies, this book would be a great addition to your library. It gives you insights into Pakistan's history and Shahab's life.
You may also want to check our collection of Urdu Biography Books.
Download Shahab Nama By Qudrat Ullah Shahab.
You can read this novel online – or download the complete Shahab Nama by Qudratullah Shahab in pdf for offline reading. Please follow the below links to read online or download this book.
Please Note: The links below are only for viewing, educational, and research purposes. We urge you to please purchase the book to support the publisher and the writer.