Thanda Gosht (ٹھنڈا گوشت) is a collection of short Urdu stories (افسانے) authored by Saadat Hassan Manto. It is one of Manto's most recognizable works and compels the reader to read it over and over again.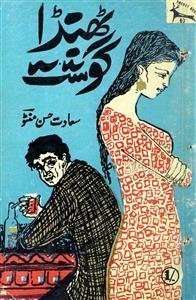 Manto is amongst the most widely read and controversial Urdu language storytellers. He is outspoken and straightforward – and uncovers the harsh and bitter realities of society. Most of his stories are weaved around sexuality and lust. Thanda Gosht is a perfect example of that. He faced severe criticism from religious circles of the society for his writings. Even, a formal lawsuit was filed against Manto for writing Thanda Gosht Afsana, and the details of it are stated at the beginning of the book.
Thanda Gosht Book comprises 8 short moral Urdu stories authored by Manto. Each of them has a different subject and set of characters. The stories titles are as follows:
Thanda Gosht (ٹھنڈا گوشت)

Goli (گولی)

Rehmat-e-Khudawandi Ke Phool (رحمت خداوندی کے پھول)

Saadhay Teen Aanay (ساڑھے تین آنے)

Peeran (پیرن)

Khoorshat (خورشت)

Basit (باسط)

Sharda (شاردا)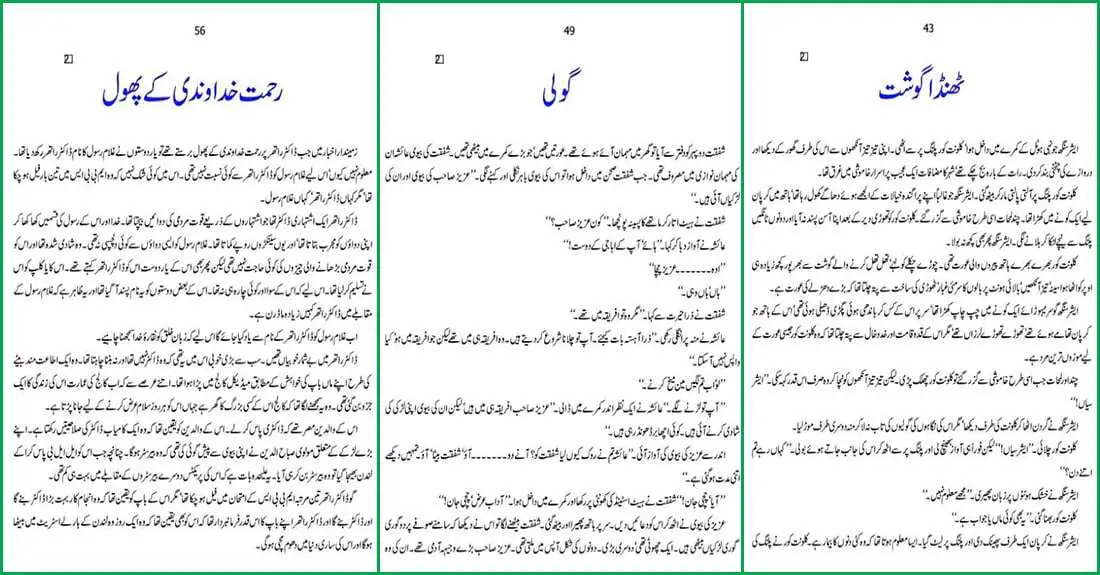 Download Thanda Gosht By Saadat Hassan Manto Afsanay in PDF
You can read this book online, or download Thanda Gosht Afsanay in pdf for offline reading. Please follow the below links to read online or download this book.
Please Note: The links below are only for viewing, educational, and research purposes. We urge you to please purchase the book to support the publisher and the writer.