Titli jaisa Pyar (تتلی جیسا پیار) is a family drama novel written by Urdu novelist Rahat Jabeen. Khawateem Digest published it in monthly episodes in 2019-2020. The story of this novel mainly focuses on the effects of hasty decisions made by teenagers.
Titli Jesa Pyar Novel Summary and Review.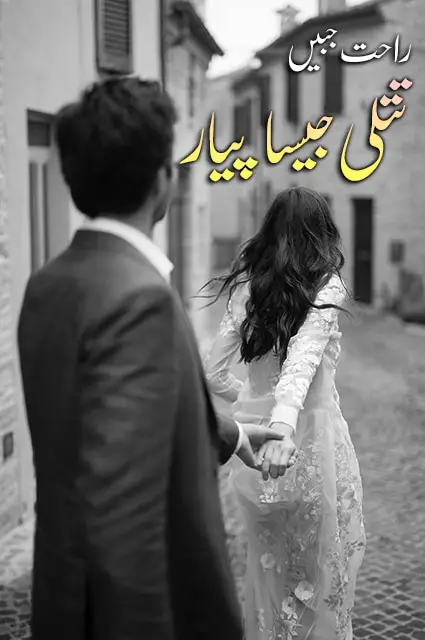 The story of his novel revolves around three families. Two of them are living in Zubair House, while the third one lives in Ibrahim House. 
In Ibrahim house lives Mr. Ibrahim with his wife and his son Saim. On the other hand, in Zubair house lives Mr. Zubair and Mr. Sarmad with their respected families.
There are several characters in this novel, but the main story mainly focuses on Zebi and Saim. They like each other from early age and fall in love as they grow up. People from all families have an excellent relationship with each other until Saim's mother finds out about his fondness for Zebi. She does not support the relationship between Saim and Zebi.
Given the situation, the teenagers make some hasty decisions that lead to severe consequences, and a whole new family drama unfolds. In this drama, several characters play their part and take the story towards the end. Other notable characters in the story are Daniyal, Roshanay, and Seemab.
We encourage you to read this novel if you're a teenager. It will give a new dimension to your thinking and decision-making abilities.
All in all, Titli Jesa Pyar is a novel where you will read about friendship, love, and family tragedies. If you love reading novels about Pakistani culture and society, this is the novel for you.
Download Titli Jesa Pyar Novel in Pdf.
You can download the complete Titli jesa pyar novel by Rahat Jabeen in pdf for offline reading. Please follow the below links to read online or download this book.
Please Note: The links below are only for viewing, educational, and research purposes. We urge you to please purchase the book to support the publisher and the writer.