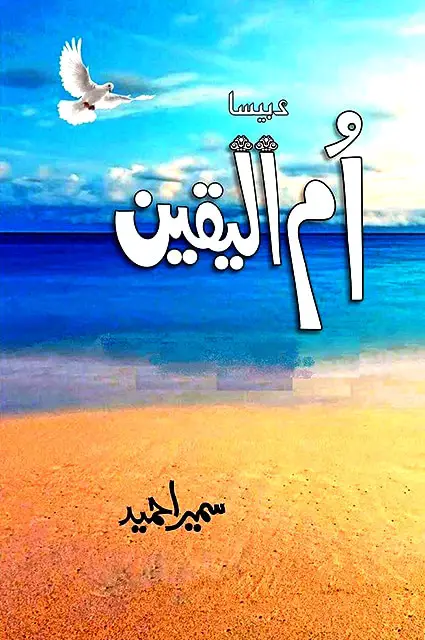 Ummul Yaqeen (اُم الیقین) is a famous Urdu novel written by popular female novelist Sumaira Hameed. This book was originally published in the monthly Khawateen Digest – and later in hardcover as well. It is a social and romantic novel with a touch of religion. If you have already read and liked the books such as Jannat Kay Pattay, Peer-e-Kaamil, Namal, and Khuda Aur Mohabbat, we guarantee that you will love this novel.
Sumaira Hameed is a prominent Urdu female novelist. She has written back-to-back superhit novels for several digests. She writes on burning social issues and directs the reader's attention to the shortcomings of our society. On this website, you can browse All novels written by Sumaira Hameed.
Ummul Yaqeen Novel Summary.
The novel Ummul Yaqeen's story is about the connection between the human and its creator. It is a story that will restore your faith in the Almighty, a faith that can change the impossible into the possible.
The story revolves around two girls, Huda and Dabeesa. Huda comes from a well-off family, while Babeesa is a delightful girl who is brave and charming. Their life seems to be steady and comfortable, yet deep down, they are miserable. The only thing that keeps them going is their unshakeable belief in the Almighty.
We human beings are the most noble but weakest creatures created by Allah. We broke at the slightest test. We do not give thanks to the Lord, who bestows innumerable blessings on us, but when He afflicts us with a disease, we immediately begin to complain. Our faith shakes so quickly, and this causes us to lose hope instantly.
Ummul Yaqeen guides us to the right path, a path on which no one returns deprived and empty-handed. It awakes our dormant hope, the hope that we have placed in every place and human being instead of our Lord. Yes, we knock on people's doors in every difficulty, trouble, and disease, but we don't go to the door waiting for us. The door that calls us to come and request – and take anything you want. All you need to do is to stick to that belief and don't give up.
If you love reading social novels with a touch of religion, this is the perfect novel for you.
Download Ummul Yaqeen Novel in PDF
You can read the book online – or download free the complete Ummul Yaqeen Novel by Sumaira Hameed in pdf for offline reading. Please follow the below links to read online or download this book.