Ajaib Khana (عجائب خانہ) is a supernatural and paranormal Urdu novel written by famous Urdu novelist M.A Rahat. The story is written on the backdrop of the eternal war between evil forces and the forces of light.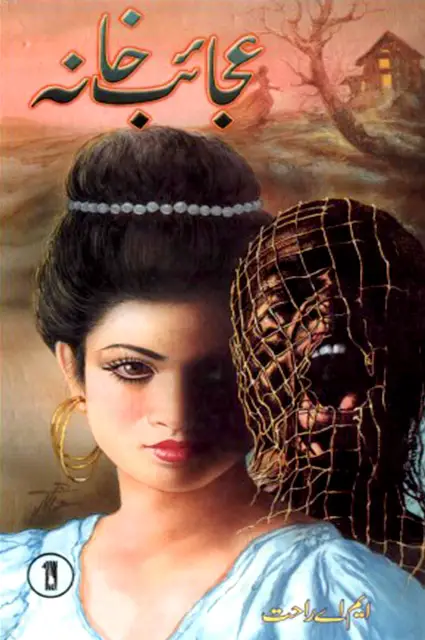 M.A Rahat is a renowned Urdu novelist who has authored hundreds of mystery, thriller, action, and adventure Urdu novels. His novels on supernatural creatures and forces are widely popular among Urdu readers. His most acclaimed writings include the evergreen novels like; Aatish, Sholay, and Samandar Ka Beta. On this site, you can explore All Urdu Novels written by M.A Rahat.
The subcontinent land is a hotbed of supernatural events, and new mysterious stories are born here every-day. The people of true faith are zealous for humanity's betterment, while the wicked creed followers are engaged in creating oppression and corruption. This story is based on a similar clash of forces of good and evil.
The story revolves around five innocent and attractive-looking girls whom the devil traps and leads astray from the path of goodness. He then enriches them with satanic forces and imposes them on society for promoting satanism. They wreak havoc everywhere until they collide with a gentle saint. Then a bloody war breaks out between the forces of good and evil.
In summary, Ajayeb Khana is a novel that tells a story of a clash between the forces of good and evil. It is a horror, mysterious and captivating novel that you would love to read.
Download Ajaib Khana Novel By M.A Rahat in PDF
You can read this novel online – or download the complete Ajayeb Khana Novel by M.A Rahat in pdf for offline reading. Please follow the below links to read online or download this book.
Please Note: The links below are only for viewing, educational, and research purposes. We urge you to please purchase the book to support the publisher and the writer.