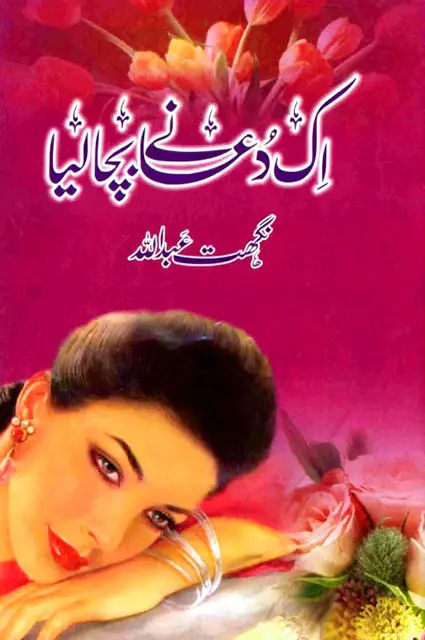 Ek Dua Ne Bacha Liya (اِک دعا نے بچا لیا) is a social Urdu novel written by Nighat Abdullah. It is a short story consisting of only seventy pages that appeared in a local monthly digest. You can finish reading it in one sitting.
Nighat Abdullah is a prominent female Urdu novelist who has written several superhit novels. In her stories, she highlights different aspects of our society, its shortcomings, and their effect on our daily lives. Her most widely read and acclaimed novels are; Koi Lamha Gulab Ho, Mujhe Roothne Na Dena, Mere Khawab Lota Do, and Aik Dua Ne Bacha Liya.
Ek Dua Ne Bacha Liya novel's story revolves around a lively girl, Rumi. She is a college student and just got free time after being super busy at his elder brother's marriage ceremony. It is a story of our traditional social values and family problems with some lessons, especially for young girls.
If you love reading short novels, this is the perfect novel for you because you read it completely in just one session.
Download Ek Dua Ne Bacha Liya Novel in PDF.
You can read this novel online – or download the complete Aik Dua Ne Bacha Liya Novel by Nighat Abdullah in pdf for offline reading. Please follow the below links to read online or download this book.