Alif (الف) is the latest novel (as of March 2021) authored by famed and everyone's favourite female Urdu novelist Umera Ahmed. It first appeared in a local monthly digest, then got published as a complete book, followed by its English translation. GEO TV adapted the story to a TV drama serial of the same name. It is amongst Umaira Ahmed's most read and successful novels.
Umera Ahmed is one of the top Pakistani novelists that are active today. She has written several super hit novels such as; Peer-e-Kamil, La Hasil, Amarbail, and Zindagi Gulzar Hai. Her stories usually revolve around people's journey from earthly love to divine love. She writes in an easily understandable and fluent manner that everyone can read and understand her books' context. On this website, you can explore All Urdu Novels Of Umera Ahmed.
Alif Novel By Umera Ahmed Summary and Review.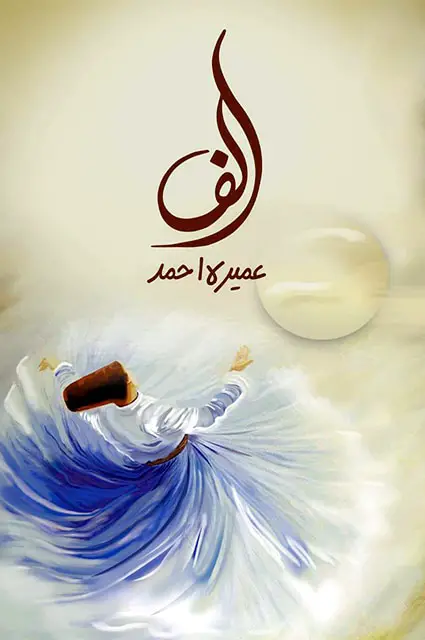 She explains the connection magnificently, saying that Allah's name starts with Alif, and the word Insaan (Human) also starts with Alif. So, the relationship between Allah and Insaan is hidden in this little word Alif. The more straight that Alif is, the stronger is the connection. And the more curved that Alif is, the weaker is the connection.
Alif is a story that sheds light on the connection and relationship between man and Allah Almighty. Basically, it is a character's spiritual journey from living his life away from God to finding his way to the right path.
The story starts with a boy named Qalb-e-Momin, writing letters to Allah. He writes details of every little thing that happens to drops it in a letterbox near his home. Time passes, he grows young, and his connection with God fades away. He lives a glamorous life and does not want anything to do with God. That is where the real story begins. Even though he has everything a person could ever imagine, he still feels something like a real purpose in his life is missing. Afterward, we read about his journey of finding back his connection with Almighty.
Apart from Qalb, as with every novel, several other characters contribute to the story in their own way and make it even more captivating. Every character has their own backstory and is facing different trials in their lives. All the characters ultimately connect in the end and bring different moral conclusions. Other major characters of the story are;  Abdul Alaa, Momina Sultan, Husn-E-Jahan, Taha Abdul Aala, and Sultan Shah.
In summary, Alif's story will urge you to rebuild and make a stronger connection to your creator. It is a captivating and intriguing story that you would want to read more than once. If you love reading spiritual Urdu novels with a touch of social values, this is the perfect novel for you.
Download Alif Full Novel By Umera Ahmed in PDF.
You can read this novel online – or download the complete Alif novel by Umaira Ahmed in pdf for offline reading. Please follow the below links to read online or download this book.
Please Note: The links below are only for viewing, educational, and research purposes. We urge you to please purchase the book to support the publisher and the writer.