Aur Talwar Toot Gai (اور تلوار ٹوٹ گئی) is a historical fiction novel written by prominent Urdu novelist Naseem Hijazi. It is a continuation of his other celebrated novel, "Moazzam Ali." If you haven't read Moazzam Ali novel yet, you should first read it and then read Aur Talwar Toot Gai.
Aur Talwar Toot Gai Novel Summary and Review.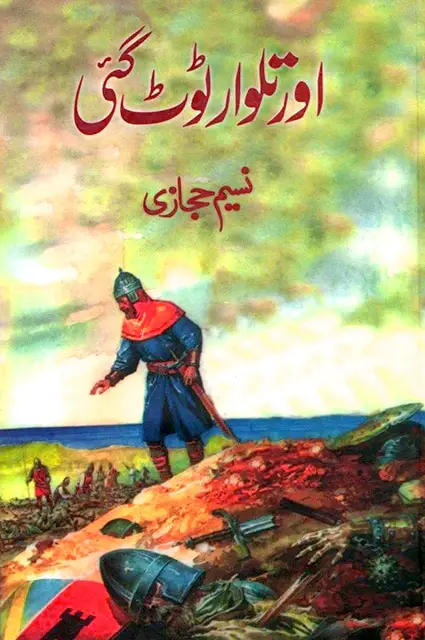 This novel is written on the life of the great Muslim general, strategist, inventor, and brave ruler Tipu Sultan (ٹیپو سلطان). It covers his deep understanding of war tactics and politics, his way of governance, and his eventual martyrdom.
The Lion of Mysore Sultan Fateh Ali Khan's life is a glorious chapter in Muslims' history. He was a general who displayed such incredible bravery and wisdom during the days of the Muslim decline that it reminds us of Muhammad bin Qasim and Sultan Mahmud Ghaznavi. His conquests were not limited to the battlefield only; he was a kind ruler, scholar, and thinker who was far ahead of his time in every race of life.
You Might Also Like:
Aakhri Chattan Novel By Naseem Hijazi
Muhammad Bin Qasim By Naseem Hijazi
Qaisar o Kisra novel By Naseem Hijazi
Naseem Hijazi All Books.
He presented a role model of the welfare state at a time when the Raja and Maharajas of the sub-continent were indulging in luxuries by squeezing the blood of their own people. Due to their rulers' incompetence, the people of India were disappointed with their present and future. Muslim leaders of those times were torn apart because of their narrow-mindedness, rivalries, and indifferences. Tipu tried to unite them under one flag to be strong together and not be easy prey for the western powers.
In this book, we get to read the full details of the above. You read about multiple wars, which show a glimpse of the bravery of the Muslims. The British's tricks and conspiracies are described, and at the same time, the traitors within Muslims are exposed.
Download Aur Talwar Toot Gai novel in PDF
You can read online or download the Complete Aur Talwar Toot Gai novel by Naseem Hijazi in pdf for offline reading. Please follow the below links to read online or download this book.
Please Note: The links below are only for viewing, educational, and research purposes. We urge you to please purchase the book to support the publisher and the writer.