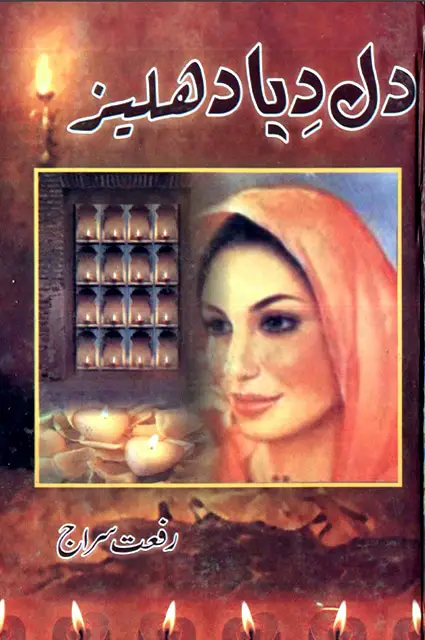 Dil, Diya, Dehleez (دِل، دِیا، دہلیز) is a famous social Urdu novel written by female Urdu novelist Riffat Siraj. It first appeared in the monthly khawateen digest – and later got published as a hardcover book consisting of more than nine hundred pages. Despite its great size, it will never let you feel bored or dull because the story is greatly captivating and riveting.
Riffat Siraj is a notable female Urdu novelist who has written several social and romance novels. She usually writes for different local digests – and is particularly famous in Pakistani female digest readers. In her stories, she highlights various aspects of our society, its shortcomings, and their effect on our daily lives. Some of her most famous writings are; Shehar-e-Yaran and Tair-e-Lahoti. On this website, you can explore All novels written by Riffat Siraj.
Dil, Diya, Dehleez Novel Summary.
The novel's story spans over two generations and reveals the secrets of various characters. There are many characters in the story, but the central character is a woman named Zaitoon Bano. The story revolves around her sorrow, pain, revenge, and influence of her decisions on other's lives.
The story is written in a captivating and delightful way. There are several sub-plots in the story because the central plot unfolds in two generations. These sub-plots start separately and ultimately tie together seamlessly towards the end.
The novel received massive popularity among Urdu readers countrywide. Given its popularity, HUM TV adapted the story into a TV Serial drama of the same name.
If you love reading social Urdu novels, this novel will be a good choice for you.
Download Dil, Diya, Dehleez Novel in PDF
You can read this novel online – or download the complete Dil, Diya, Dehleez Novel By Riffat Siraj in pdf for offline reading. Please follow the below links to read online or download this book.